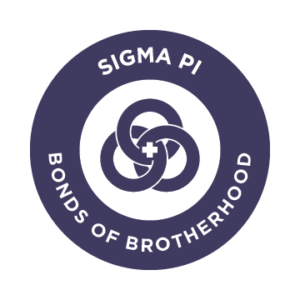 Since its inception on February 26, 1897, at Vincennes University in Indiana, Sigma Pi has grown into an international Fraternity which prides itself on brotherhood, scholarship, chivalry, and leadership. Our men strive for excellence by living our core values to promote fellowship, develop character, advance heightened moral awareness, enable academic achievement, and inspire service.
In 2018, Sigma Pi acknowledged that an important element of its membership that needed to be addressed on a larger scale was the mental health of membership. That in turn would go on to drive initial partnerships with non-profit organizations who focused on mental health. This began an important period for the organization as both mental health and suicide prevention and awareness became pivotal pieces of both the philanthropic and altruistic mission of Sigma Pi.
In 2019, the Director of Chapter Management for Sigma Pi, Sonny Age (Alabama '08) took his own life. This – alongside many student and alumni members affected by similar situations – led to a period of grieving and overcoming many obstacles, both emotionally and operationally at the national level. However, it also increased the drive and determination of the organization to move forward with a Fraternity-wide mental health campaign.
In 2020, the conception of the Bonds of Brotherhood Manual became the manifestation of years of desire and motivation for Sigma Pi to provide its membership with a comprehensive piece that would allow for all who accessed it to be able to both better advocate for mental health awareness and assist them in their personal trials in addressing the topic, whether that be with their peers or themselves. 
This is the Bonds of Brotherhood. 
Objective of the Program
The objective of Sigma Pi Fraternity's Bonds of Brotherhood Initiative is to inspire and engage the members of Sigma Pi Fraternity in creating a multi-prong Mental Health and Safety (MH&S) experience to educate its community and encourage monetary donations. 
The campaign will help to highlight the organization's MH&S strategy, ensuring that its peers, members, and alumni understand the impact that MH&S has not only on individuals, but the greater community we live in. 
In addition to educating the brotherhood and those who are part of the Sigma Pi community about MH&S, the campaign will also serve as a grant opportunity for educational programming.  Members will gain greater knowledge about MH&S, will develop local awareness in their communities, while also engaging the alumni and their community for fundraising support.  
Funds raised will be endowed to create grant funding for internal and external enterprise.
Strategic Partnerships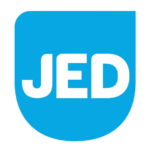 In May 2020, Sigma Pi officially partnered with the JED Foundation for the launch of Sigma Pi Lifeline, an online mental health resource center. This tool:
Provides college students with information about emotional health issues and the specific resources available on their campus 
Offers a confidential mental health self-screening tool 
The Jed Foundation (JED) is a leading nonprofit that exists to protect emotional health and prevent suicide for our nation's teens and young adults. 
Tightrope Program