REGISTRATION OPENS JANUARY 25, 2024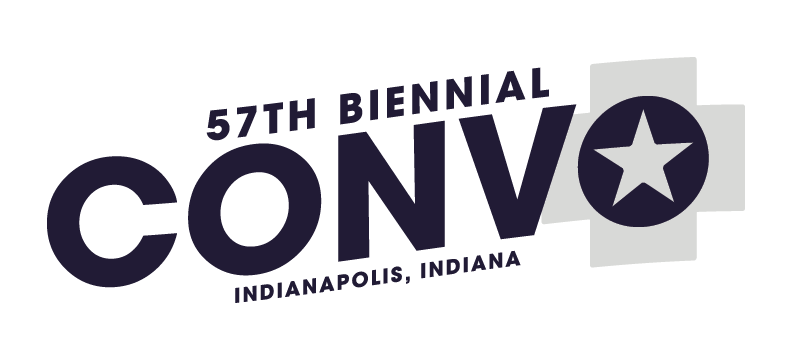 The 57th Biennial Convocation will take place at the JW Marriott in Indianapolis, Indiana from June 6-8, 2024 for a week full of celebration, networking, and good times!
Indianapolis is a booming city with attractions and offers its visitors many opportunities to explore and experience the racing capital of the world! From dazzling art to delicious food with a rich history and diverse entertainment options, the "Circle City" has something exciting for each and every type of visitor. Whether you're a longtime Hoosier or a first-time visitor, the selection of things to do in Indianapolis will never disappoint.
Learn more about Convocation by checking out the "What is Convocation?" episode of the Owl Talk podcast!
Things to do in Indianapolis
Monument Circle – Surrounding the iconic 284-foot-tall Soldiers and Sailors Monument, this iconic spot is the beating heart of Downtown Indy, regularly hosting festivals and never shy of a vibrant and lively atmosphere. Standing tall in the middle of a traffic circle, the limestone memorial offers striking views from its observation deck and acts as the center point for the city's biggest events, with no shortage of local food trucks and occasional light shows after sunset.
Children's Museum of Indianapolis – Traveling with energetic kids in tow? Then head straight for the Children's Museum of Indianapolis in the United Northwest Area! As officially the world's largest children's museum, this Indi staple sells itself as a must-see family attraction that'll keep the whole clan entertained and engaged all day long! With a whopping five floors of interactive galleries and displays, including an impressive railroad exhibition, as well as countless rotating exhibits, there's so much to do at this world-class museum. 
Indianapolis Zoo – This beloved Indi attraction is regularly atop traveler's list of things to do in Indianapolis, welcoming over a million visitors per year and acting as the home of more than 3,800 cute and cuddly animals (and a few odd). Spread across 64 acres of land and with twice as many exhibits as any other zoo in the state, you'll find everything from the rare and endangered — including white rhinos, Amur tigers, Guinea baboons, red pandas, and Komodo dragons — to the most common of cheeky monkeys and slithery snakes!
Indianapolis Motor Speedway – Perhaps best known for its spot on the NASCAR calendar with the Indy 500, Indianapolis Motor Speedway Museum, the home of racing in Indianapolis, is also a must-see for lovers of all things fast and furious! Sitting inside the middle of the famous 2.5-mile oval track, the Museum covers two whole floors with dozens of historic cars (including those that won the coveted rave), motorcycles, engines and memorabilia dating back to the late 1800s. While the rotating exhibits come and go, the undisputed highlight is the permanent fixture of the Indianapolis Motor Speedway Hall of Fame — a must for any devout petrolhead.
Frequently Asked Questions
What Is Convocation

The 57th Biennial Convocation is an event that takes place every biennium (two years) where delegates from each Chapter, Alumni Club, as well as members from across the country come together to celebrate Sigma Pi. During this event delegates from each Chapter and Alumni Club will assemble and vote on changes to the organization, both virtually and in-person, as well as voting in the next Grand Council members. Attendees can also anticipate networking opportunities, exciting events, and chances to explore Indianapolis and its surrounding attractions!

When Is the Event?

The 57th Biennial Convocation takes place from June 6th, 2024 through June 8th, 2024 in Indianapolis, IN.

What is the attire for Convocation?

Wednesday: Casual (if possible: t-shirt or polo representing Sigma Pi Fraternity, your university, or your community; t-shirts should be clean and friendly)

Thursday: Business (Button down shirts, khakis or dress pants, suit jacket or sports coat; tie optional)

Friday: Casual (Polos representing Sigma Pi Fraternity, your university, or your community; khakis or dress pants)

Friday Night Banquet: Business Formal (Formal Suit, Tie, and Button Down Shirt)

Saturday: Casual (Dress Comfortably! Water and Theme Park Experience)

Where will the event take place?

Convocation will take place at the JW Marriott (10 S West St, Indianapolis, IN 46204)

Who is expected to attend the event?

The attendance of the delegate of each chapter is required and alumni club delegates are highly encouraged to attend in order to cast their vote. Outside of delegates all members (alumni and undergraduate) are welcome to attend.

Will I need to bring a laptop or personal computer to this event?

Bringing a laptop or personal computer is not required but may alter the experience of attendees. Those uncomfortable conducting their voting via their phone should plan to bring a laptop or personal computer. Computers will be provided on site but can not be guaranteed for all participants

Will chapters who do not attend the event be penalized?

No, there is not a fine for a Chapter or Alumni Club who does not attend Convocation. But, if you do not attend Convocation, you will be forfeiting your vote at the business sessions.

If you do register for the event and have to cancel your registration, there is a cancellation fee. 

Will attendance be taken at the event?

Yes, attendance will be tracked during this event. Attendees will have a QR code on their nametag (distributed by Sigma Pi at registration) that is scanned as members go in and out of each session they attend.

How do chapters select their delegate?

It is recommended that each Chapter provide in its local bylaws for the manner in which to elect or appoint its Convocation delegates. For those who have not predetermined this process in their own chapter documents, please reach out to Russell Kizior, Director of Events at rkizior@sigmapi.org.

What happens if the chapter delegate is unable to attend the event?

Chapters who are unable to send their delegate will be expected to have an alternate delegate in place who will attend in the absence of the initial delegate (Please refer to previous question for process on identifying alternate delegate).

Can the chapter bring more members than the delegate and alternate delegate?

Absolutely! All members of Sigma Pi are welcome and encouraged to attend Convocation. Attendees do not have to be a delegate or alternate delegate to participate in the event.

How do I apply for awards?

The awards application is available on our Awards page with detailed breakdowns of what each award is. Learn more at sigmapi.org/fraternity/awards
Additional Links
Past Convocations
2018 Convocation