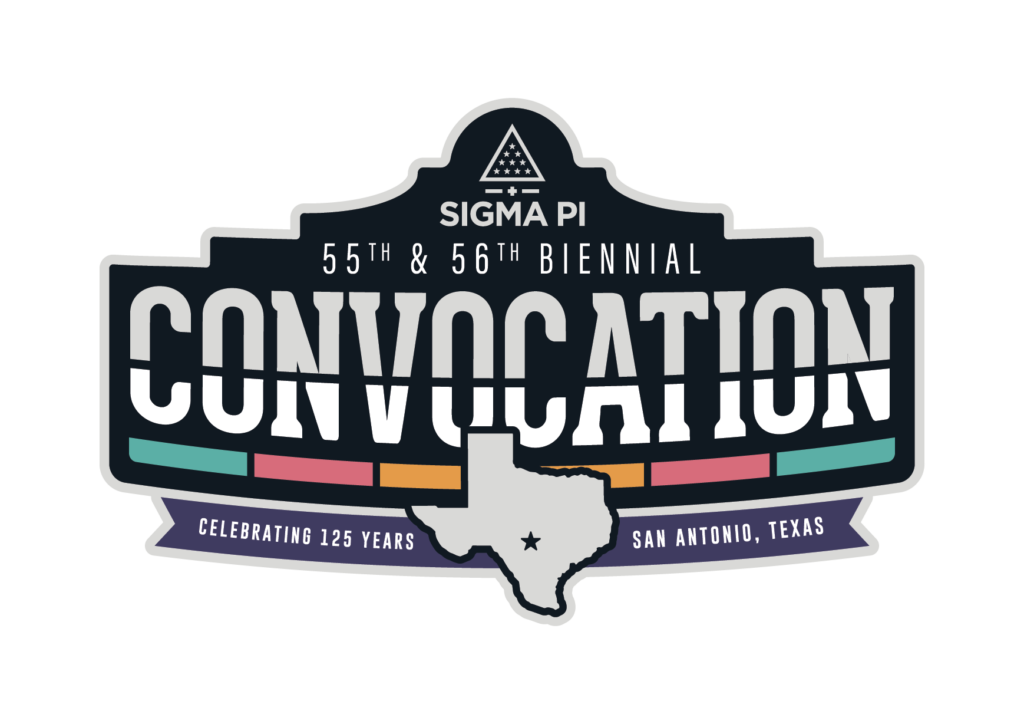 Pack your bags for the 2022 Convocation in San Antonio!
The 55th and 56th Biennial Convocation will take place at the Hilton Palacio del Rio, located at 200 S. Alamo Street in San Antonio, TX. Join your brothers to celebrate 125 years as a Fraternity from August 17-20, 2022 for a week full of celebration, networking, and good times! This is an event you won't want to miss!
Registration will open in spring 2022 and Convocation attendance is open to any and all who wish to attend! While each chapter is required to send a delegate to the business sessions, we highly encourage multiple brothers from each chapter to attend and learn more about our Fraternity's successes through the years!
San Antonio is a city rich in history and booming with attractions, and it offers its visitors many opportunities to explore and experience the city! Take a stroll along the 15-mile riverwalk located right outside our hotel and experience a fun and active atmosphere that is filled with restaurants, local shops, and sightseeing. Or you can go experience the rich cultural history of San Antonio and tour the Alamo.
Learn more about Convocation by checking out the "What is Convocation?" episode of the Owl Talk podcast!
Things To Do and Sites To See in San Antonio
Check out the San Antonio article in our Summer 2021 issue of The Emerald!
Sigma Pi Golf Classic
Take Part in the Sigma Pi Golf Classic, which will be raising funds for the Bonds of Brotherhood campaign!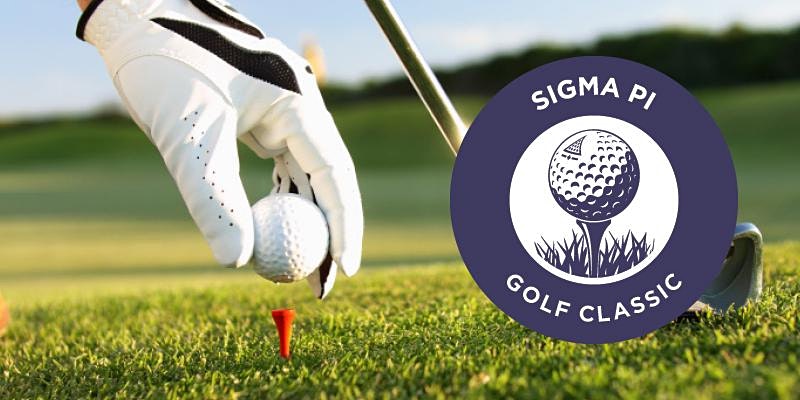 Date and time
Wed, August 17, 2022
8:00 AM – 1:30 PM CDT
Location
Willow Springs Golf Course
202 AT&T Center Parkway
San Antonio, TX 78219
Frequently Asked Questions
What Is Convocation

The 55th & 56th Biennial Convocation is an event that takes place every biennium (two years) where delegates from each Chapter, Alumni Club, as well as members from across the country come together to celebrate Sigma Pi. During this event delegates from each Chapter and Alumni Club will assemble and vote on changes to the organization, both virtually and in-person, as well as voting in the next Grand Council members. Attendees can also anticipate networking opportunities, exciting events, and chances to explore San Antonio and its surrounding attractions!

When Is The Event?

The 55th & 56th Biennial Convocation takes place from August 17th, 2022 through August 20th, 2022 in San Antonio, TX.

Where will the event take place?

Convocation will take place at two locations throughout the week of the event. These locations are the Hilton Palacio del Rio (200 S Alamo St, San Antonio, TX 78205) and Henry B. Gonzalez Convention Center (900 E Market St, San Antonio, TX 78205).

Who is expected to attend the event?

The attendance of the delegate of each chapter is required and alumni club delegates are highly encouraged to attend in order to cast their vote. Outside of delegates all members (alumni and undergraduate) are welcome to attend.

Will I need to bring a laptop or personal computer to this event?

Bringing a laptop or personal computer is not required but may alter the experience of attendees. Those uncomfortable conducting their voting via their phone should plan to bring a laptop or personal computer. Computers will be provided on site but can not be guaranteed for all participants

Will chapters who do not attend the event be penalized?

No, there is not a fine for a Chapter or Alumni Club who does not attend Convocation. But, if you do not attend Convocation, you will be forfeiting your vote at the business sessions.

If you do register for the event and have to cancel your registration, there is a cancellation fee. 

Cancellation BEFORE June 30, 2022: Refund issued, less $50.00 administrative fee.
Cancellation AFTER July 5, 2022: Refund issued, less $100.00 administrative fee.
Cancellation AFTER July 15, 2022: NO refund issued.

Will attendance be taken at the event?

Yes, attendance will be tracked during this event. Attendees will have a QR code on their nametag (distributed by Sigma Pi at registration) that is scanned as members go in and out of each session they attend.

How do chapters select their delegate?

It is recommended that each Chapter provide in its local bylaws for the manner in which to elect or appoint its Convocation delegates. For those who have not predetermined this process in their own chapter documents, please reach out to Russell Kizior, Assistant Director of Programs and Events, at rkizior@sigmapi.org.

What happens if the chapter delegate is unable to attend the event?

Chapters who are unable to send their delegate will be expected to have an alternate delegate in place who will attend in the absence of the initial delegate (Please refer to previous question for process on identifying alternate delegate).

Can the chapter bring more members than the delegate and alternate delegate?

Absolutely! All members of Sigma Pi are welcome and encouraged to attend Convocation. Attendees do not have to be a delegate or alternate delegate to participate in the event.

What is the attire for the event?

The attire throughout Convocation will vary day to day. Regarding casual attire, it is recommended that attendees wear clothing that highlights their school's logo. 

August 17th, 2022: Casual Attire 
August 18th, 2022: 

Business Sessions: Business Casual Attire (dress shirt or polo, slacks or chinos, dress jacket, and dress shoes) 

August 19th, 2022: 

Business Sessions: Business Casual Attire 
Closing Reception and Banquet: Business Formal (suit and tie)

August 20th, 2022: Casual Attire

How do I apply for awards?

The awards application is available on our Awards page with detailed breakdowns of what each award is. Learn more at sigmapi.org/fraternity/awards
Convocation – 2021 Rosé – Napa Valley
The first Convocation took place in 1909 in Columbus, Ohio with only four active chapters. Since then, thousands of brothers have gathered to recognize outstanding chapters, undergraduates, and alumni accomplishments. This commemorative bottle represents the 55th & 56th Convocations where more than 100 active chapters gathered in celebration on August 17-20, 2022 in San Antonio, Texas.
Learn more at radiantnapa.com/convention
General Information
Frequently Asked Questions
What Is Convocation

The 55th & 56th Biennial Convocation is an event that takes place every biennium (two years) where delegates from each Chapter, Alumni Club, as well as members from across the country come together to celebrate Sigma Pi. During this event delegates from each Chapter and Alumni Club will assemble and vote on changes to the organization, both virtually and in-person, as well as voting in the next Grand Council members. Attendees can also anticipate networking opportunities, exciting events, and chances to explore San Antonio and its surrounding attractions!

When Is The Event?

The 55th & 56th Biennial Convocation takes place from August 17th, 2022 through August 20th, 2022 in San Antonio, TX.

Where will the event take place?

Convocation will take place at two locations throughout the week of the event. These locations are the Hilton Palacio del Rio (200 S Alamo St, San Antonio, TX 78205) and Henry B. Gonzalez Convention Center (900 E Market St, San Antonio, TX 78205).

Who is expected to attend the event?

The attendance of the delegate of each chapter is required and alumni club delegates are highly encouraged to attend in order to cast their vote. Outside of delegates all members (alumni and undergraduate) are welcome to attend.

Will I need to bring a laptop or personal computer to this event?

Bringing a laptop or personal computer is not required but may alter the experience of attendees. Those uncomfortable conducting their voting via their phone should plan to bring a laptop or personal computer. Computers will be provided on site but can not be guaranteed for all participants

Will chapters who do not attend the event be penalized?

No, there is not a fine for a Chapter or Alumni Club who does not attend Convocation. But, if you do not attend Convocation, you will be forfeiting your vote at the business sessions.

If you do register for the event and have to cancel your registration, there is a cancellation fee. 

Cancellation BEFORE June 30, 2022: Refund issued, less $50.00 administrative fee.
Cancellation AFTER July 5, 2022: Refund issued, less $100.00 administrative fee.
Cancellation AFTER July 15, 2022: NO refund issued.

Will attendance be taken at the event?

Yes, attendance will be tracked during this event. Attendees will have a QR code on their nametag (distributed by Sigma Pi at registration) that is scanned as members go in and out of each session they attend.

How do chapters select their delegate?

It is recommended that each Chapter provide in its local bylaws for the manner in which to elect or appoint its Convocation delegates. For those who have not predetermined this process in their own chapter documents, please reach out to Russell Kizior, Assistant Director of Programs and Events, at rkizior@sigmapi.org.

What happens if the chapter delegate is unable to attend the event?

Chapters who are unable to send their delegate will be expected to have an alternate delegate in place who will attend in the absence of the initial delegate (Please refer to previous question for process on identifying alternate delegate).

Can the chapter bring more members than the delegate and alternate delegate?

Absolutely! All members of Sigma Pi are welcome and encouraged to attend Convocation. Attendees do not have to be a delegate or alternate delegate to participate in the event.

What is the attire for the event?

The attire throughout Convocation will vary day to day. Regarding casual attire, it is recommended that attendees wear clothing that highlights their school's logo. 

August 17th, 2022: Casual Attire 
August 18th, 2022: 

Business Sessions: Business Casual Attire (dress shirt or polo, slacks or chinos, dress jacket, and dress shoes) 

August 19th, 2022: 

Business Sessions: Business Casual Attire 
Closing Reception and Banquet: Business Formal (suit and tie)

August 20th, 2022: Casual Attire

How do I apply for awards?

The awards application is available on our Awards page with detailed breakdowns of what each award is. Learn more at sigmapi.org/fraternity/awards
Past Convocations
2018 Convocation