Sigma Pi Engage is a new initiative to provide members with opportunities to learn, connect, and interact with others both within and outside their chapter through regional-based educational programming. This program is designed to help members build strong relationships with those in their local community and nearby chapters within their province, while also improving individual and chapter operational efficiency. Sigma Pi Engage will offer training on key topics such as reporting, recruitment, onboarding, officer transitions, and risk management. 
Additionally, the program seeks to re-engage alumni in the surrounding area by inviting them to participate as speakers and facilitators. Overall, Sigma Pi Engage aims to create a supportive community within the province that will enable members to make a positive impact on those around them.
2023-24 Sigma Pi Engage Events
ENGAGE CHICAGO – Great Lakes & Founders' Valley Provinces

Location: Chicago, Illinois
Date: July 22, 2023

ENGAGE FAYETTEVILLE – Ozark Province

Location: Fayetteville, Arkansas
Date: September 2, 2023

ENGAGE NEW JERSEY – Greater New Jersey Province

Location: Monmouth University
Date: September 23, 2023

ENGAGE LOS ANGELES – Southwest Province

Location: Los Angeles, California
Date: February 17, 2024
The Province Map 
With the launch of Sigma Pi Engage, we have made the decision to transition to a new provincial map consisting of ten provinces, effective immediately.
This move to ten provinces reflects Sigma Pi Fraternity's commitment to adapt and evolve as an organization to better serve our members and enhance their fraternal experience. By realigning our provinces, we aim to foster stronger connections, facilitate more effective communication, and create a more cohesive Fraternity network.
The decision to transition to ten provinces was based on several factors, including geographic distribution, chapter density, and the need for streamlined administrative processes. This strategic change will allow us to focus our resources and support on a more localized level, providing enhanced opportunities for learning, engagement, and growth.
We believe that this transition will have numerous benefits for our members. With the new provincial structure, chapters will have closer proximity to neighboring chapters within their province, making it easier to collaborate, share best practices, and build stronger relationships. Additionally, this change will allow for more tailored programming and support specific to each province's unique needs and characteristics.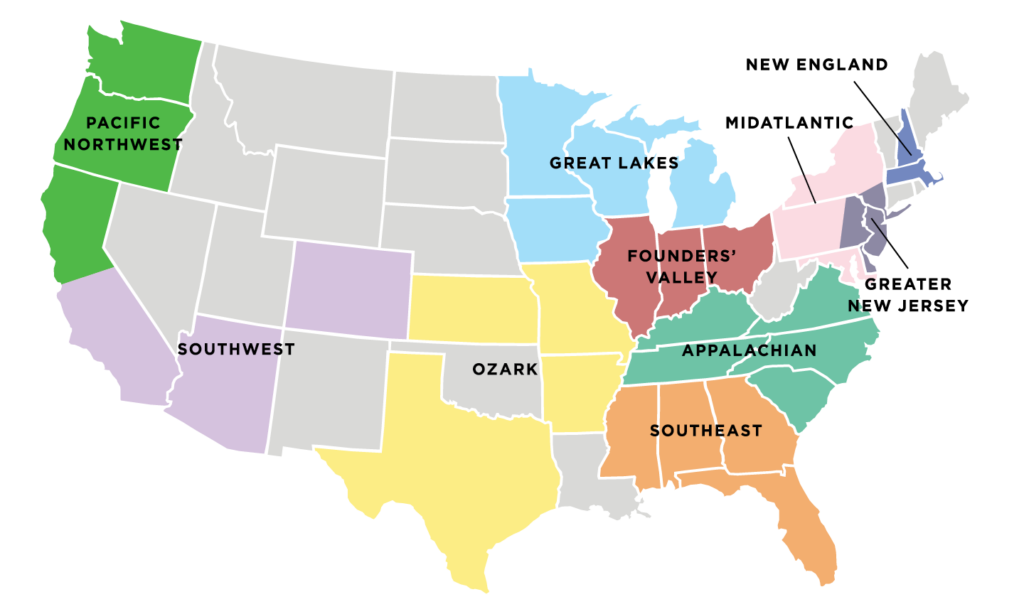 Mid-Year Leadership Conference