Tony Siress Leadership Summit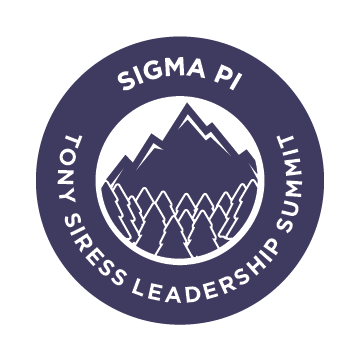 The Tony Siress Leadership Summit is a new annual leadership program designed for select leaders within the provinces of Sigma Pi Fraternity. The focus of this summit is to provide an experience driven by a curriculum that allows members to expand their skills both personally and professionally. Attendees will be immersed in an experiential learning environment that will revolve around educational pillars the Fraternity has deemed critical to the growth of our members. Topics included in this program will include leadership, risk management & mitigation, diversity, equity, & inclusion, professional development, and marketing & branding. Sessions will be taught by alumni members of Sigma Pi who have a breadth of knowledge and experience in the professional world. Participants will have the opportunity to both learn and network with other chapter leaders in their province as well as notable alumni, with the overall goal of providing members with the resources necessary to succeed in their future endeavors.
Click on the  "Register Now" button below
Login to MySigmaPi 
Events section is located on the right-hand side of the page

In the events menu you will see TSLS 2022 and a register now button
Alternatively, on the left hand side of the screen under Communications, you will find the events section. You can select that option to arrive in the same location

Click the "Register Myself" button for the 2022 Tony Siress Leadership Summit located at the top of the screen under "Upcoming Events" 
Fill out all the required information within the event registration form
Click the complete registration button
Congratulations, you are now registered!
Dates: April 22-24, 2022
Registration Dates: Open March 3rd, Close April 7th, 2022
Location: Hilton Asheville, in Biltmore Park, 3 Town Square Blvd, Asheville, NC 28803
Cost: FREE
What you will receive: 2 Hotel Nights Stay, Kickoff Reception, Breakfast, Lunch, and Off-Site Dinner, Sigma Pi Merchandise, and an opportunity to learn and engage with professionals of Sigma Pi.
Back to School Summit