Click on each title below for expanded information
GOVERNOR MIKE BEEBE VETERANS FUND GALA
We are pleased to announce that the Governor Mike Beebe Veterans Fund Gala was a great success!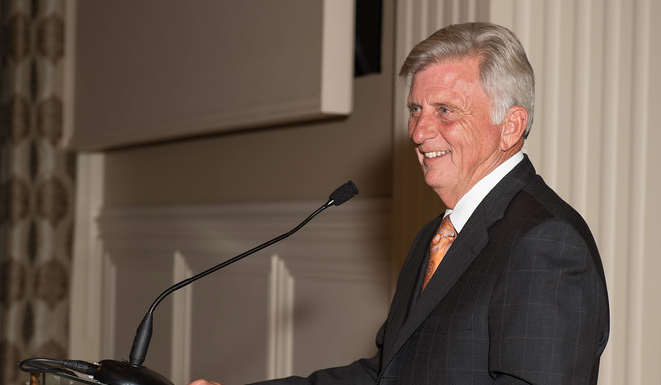 Click Here for Photos of the Event
In 2008, Buddy Beck (Arkansas State, '58), his wife, and their Family Foundation in conjunction with alumni members of the Sigma Pi Fraternity at Arkansas State University including Sigma Pi alumnus and Arkansas Governor Mike Beebe, (Arkansas State, '68) created the Governor Mike Beebe Veterans Fund.  The purpose of this fund is to provide financial assistance to members of the United States Armed Forces who have served in the Afghanistan or Iraq Conflicts and their sons, daughters, or spouses attending a post secondary institution.  Thanks to the contributions by alumni and friends of Sigma Pi, the Sigma Pi Educational Foundation has been able to provide more than $159,000 to help support the educational pursuits of over 150 veterans and their families.
Thank you again for your support!