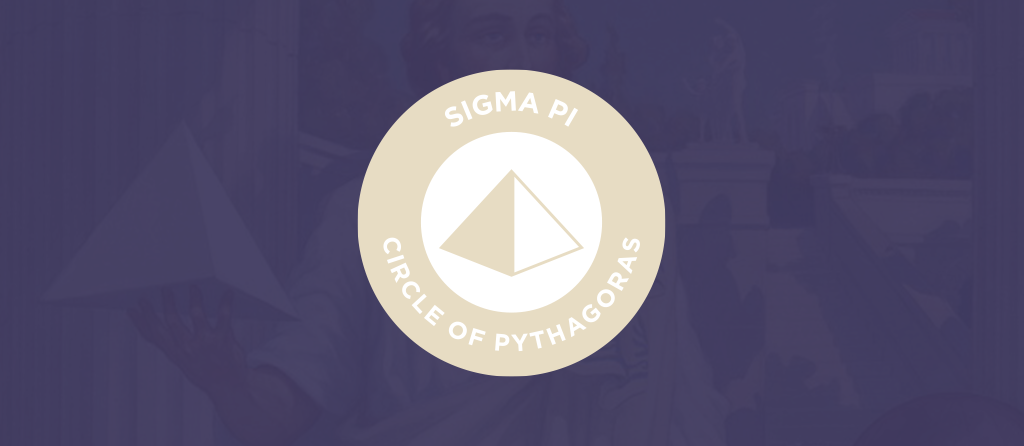 The Circle of Pythagoras has been created to present an opportunity to recognize alumni who contribute $500 or more per fiscal year to the Sigma Pi Educational Foundation (SPEF) unrestricted fund.
For their generous support, each new member of the Circle of Pythagoras receives recognition in the Annual Report of the SPEF, as well as invitation to exclusive virtual events.
The Circle of Pythagoras is a new step in the progression of giving back to Sigma Pi. As an undergraduate, you may have joined the Delta Society. As a young alumnus, you may have taken the next step by establishing monthly gifts to the Owl Society. Now, the Circle of Pythagoras creates a new pillar of support in your giving before joining the Brotherhood of the Golden cross at $1000 per fiscal year. 
Join the Circle of Pythagoras and help Sigma Pi continue to inspire, promote, and support the lifelong development of our brothers.
For more information, please contact the SPEF at (800) 332-1897 or via email at spef@sigmapi.org.