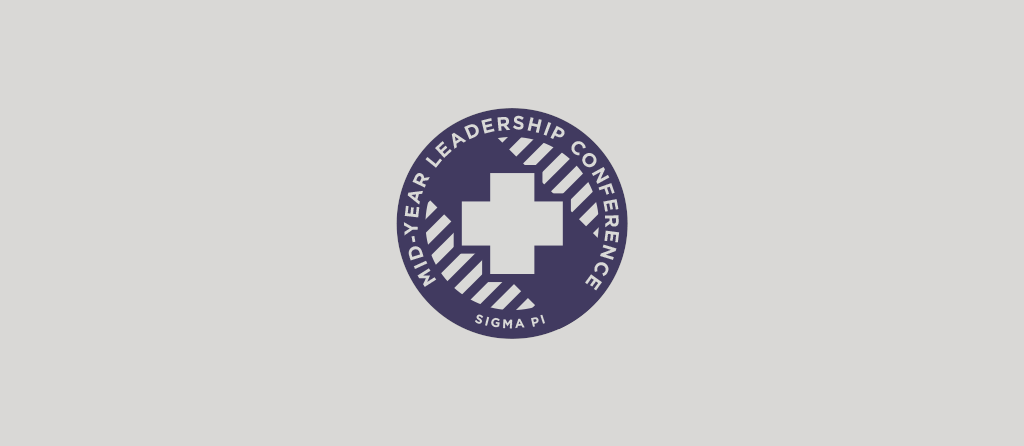 In response to the ever changing environment that was created by the pandemic, Sigma Pi made the decision to host the 2021 Mid-Year Leadership as a virtual experience. After in depth evaluation the Fraternity chose to utilize the Cvent platform to host what was the first virtual conference of Sigma Pi in it's extensive history.
Not only did the Fraternity move the conference to a virtual platform but it decided to expand the pool of members able to attend the event. Typically, the conference is made available to a variety of Executive Council members but this year the event was open to the chapter Sage, Second Counselor, Third Counselor, Fourth Counselor, First Counselor, Herald, New Member Educator, Chapter Directors, and Province Archons.
The conference transpired over the course of three days and focused on providing each attendee with one day where the content was catered to them specifically.
The following sessions were covered for each position within their tracks:
Sage Track: Developing Servant Leadership, Crisis Communication, and Meeting Facilitation Techniques
Second Counselor Track: CommitteeGoal Setting, Committee Structure, and Building Successful Teams 
Third Counselor Track: Annual Chapter Budget Planning, Difficult Conversations, and The Chapter Vault
Fourth Counselor Track: Organizational Communication, Note Taking and Chapter Minutes, and SOE & The Chapter Workbook
First Counselor Track: Creating and Sustaining Your Chapter's Standards, De-Escalating Situations, and The Alumni Newsletter
Herald Track: The Golden Quest, Running Successful Ritual Events, and Ritual Contingency Planning
New Member Educator Track:The New Member Experience and Implementation of the Bayard Membership Experience for Your Chapter 
Volunteer Track: Understanding Today's Undergraduates, The Chapter Vault, and Trends in Higher Education 
While MYLC pushed a slew of content out to the attendees based on their position it also provided content to all attendees in the form of general sessions. These included chapter pertinent topics covering Omega One and the Chapter's IRS 990 along with a session focusing on Chapter Builder. Other general sessions included a keynote on Diversity, Equity and Inclusion and an open panel focused on Chapter Marketing and Public Relations.
The event could not have taken place without a great team of facilitators, who you can learn more about in the "2021 Mid-Year Leadership Conference Facilitators" article on The Emerald Online.
Sigma Pi was also fortunate to be joined by a list of guest speakers who are successful and leaders within their industry. Learn more about the guest speakers in the "2021 Mid-Year Leadership Conference Speakers" article.
As Sigma Pi was able to conclude the event with nearly 500 registered attendees and representation from over 90 chapters across the country, in one of its larger conferences, the Fraternity plans to continue to evaluate opportunities where it can leverage virtual events for the good of all of its members.