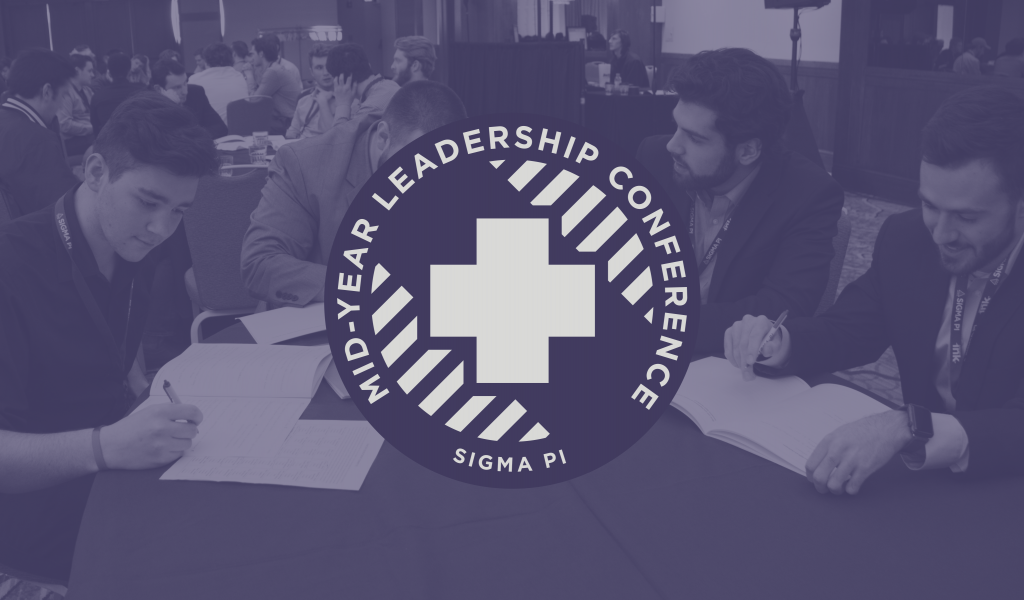 We are thrilled to introduce the 2021 Mid-Year Leadership Conference Speakers. Our attendees will have the opportunity to learn from top industry leaders. To learn more about Mid-Year Leadership Conference, visit here.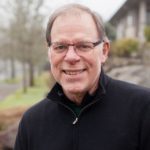 About Nelson Farris (Cal State Long Beach '63)
Senior Director, Nike, Inc.
Farris is Nike's longest tenured employee and estimates that he has held 20 different jobs during his almost 45+ year career and traveled to more than 50 countries on six continents. In 1973, he accepted a position as the company's Southern California promotions, direct sales and retail manager. Career highlights include launching numerous international offices and promotional/sports marketing programs, overseeing the 1984 Los Angeles Summer Olympic Games' marketing efforts and managing the EKIN training program. More recently, Farris has been a fixture in Nike's corporate education program, focusing on keeping Nike's rich culture, history and heritage alive and vibrant with a new generation of employees. Prior to his start with Nike, Farris served in the Marine Corps Reserve during the Vietnam War from 1965 to 1971 as a sergeant. Farris is a strong advocate of Nike's Meet Cancer organization and the OHSU Knight Cancer Institute, after losing his wife of 44 years to cancer in 2009. He also serves on the Board of Directors for Long Beach State University Athletics. He has served as Sigma Pi National Fraternity's Educational Foundation Director and a Special Olympics of Oregon volunteer. While attending California State, Long Beach, he joined Sigma Pi and was a member of the Blue Key Honor Society. 

About Tony Chukuka (Cal State Long Beach '98)
Vice President of Human Resources, Nestlé USA
Chukuka is currently Vice President of Human Resources at Nestlé USA. He possesses over 15 years of progressive HR experience across multiple industries, including Automotive, Government Contracting, and CPG. Chukuka's vast HR experience allows him to design and execute HR strategies that improve profit and loss while increasing inclusion, employee engagement, and top talent retention. Chukuka received his Bachelor of Science in Finance from California State University, Long Beach, and his Masters of Arts in Management from the University of Redlands. He also holds a Professional in Human Resources (PHR) designation from the HR Certification Institute (HRCI). In his spare time, Chukuka serves on the Board of Directors for the Boys and Girls Club of Long Beach and Nestlé Foundation.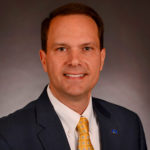 About Dr. Jay Morgan (Murray State '85)
President, Morehead State University
Dr. Morgan has served as president of Morehead State University since July 2017.  Before service at MSU, Dr. Morgan served as the state-wide chief academic officer and vice president for academic affairs and student success for the Kentucky Council on Postsecondary Education in Frankfort. Before this, he served as a provost and vice president for academic affairs at Murray State University and associate provost, university faculty regent, leadership program director, graduate program coordinator, and professor/teacher educator. He also has an early career serving as an entrepreneur and a high school teacher and coach.  Dr. Morgan holds a Ph.D. from Oklahoma State University and a B.S. and an M.S. from Murray State University.  He currently serves as a board of trustees and executive council member of the Southern Association of College and Schools Commission on Colleges (SACSCOC). He is on the Council of Presidents of the Ohio Valley Athletic Conference – Division I.  Additionally, his former public service includes serving four terms as an elected member of a city council, board president of a chamber of commerce, and the United Way's board chair. Dr. Morgan was formerly named Citizen of the Year, is a Rotarian, and has been involved with economic development, banking, and other regional initiatives.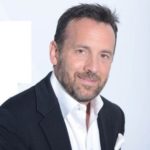 About Doug Gold (Santa Clara '88)
Chief Financial and Marketing Officer, Mitchell Silberberg & Knupp LLP
For more than 30 years, Gold has operated in businesses worldwide ranging in size from pre-revenue startups to large public companies and across multiple industries. His marketing expertise has spanned the enterprise from product rollouts to branding campaigns to raise venture money to develop new business lines. Gold has built a reputation as an expert problem solver, effective communicator, and creative thinker. With a degree in Finance from Santa Clara University, he has juggled a career with community involvement that goes beyond roles with the Fraternity to include mentoring U.S. Navy Seals as they transition to civilian life. Gold did this through being a big brother with Big Brothers Big Sisters, serving on the Board of Trustees for Stop Cancer, Woodbury University, Boy Scouts, March of Dimes, and Kiwanis International, as well as having advised several elected officials at the local, state, and national level.  Gold currently serves as Chief Financial and Marketing Officer for law firm Mitchell Silberberg & Knupp while serving on the board of two startup companies.  He remains an active investor and philanthropist, having been recognized with a Congressional Proclamation for Community Service by the United States House of Representatives.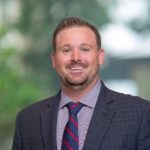 About Adam Dibble (Ferris State '03)
Director of Marketing, Profile Products
Since 2009 Dibble has been with Profile, currently serving as Director of Marketing. With over ten years of erosion control and marketing experience, Dibble has played an integral role in raising awareness of environmentally friendly practices. Dibble has also educated the erosion control industry on best management practices and technological advancements through his leadership skills. Dibble is also the 2019-2021 International Erosion Control Association (IECA) Region One Board President. He is the youngest president in IECA history. Dibble is a current member of the Erosion Control Technology Council, Sports Turf Managers Association, and the American Marketing Association. He has been active with the Save Our International Soil (SOIL) committee for many years. He has been recognized as a Stormwater Solutions Rising Star (2016) and IECA Outstanding Professional (2017) and earned the 2018 Sigma Pi Fraternity Young Professional Achievement Award. Dibble was a founding member of Theta-Theta Chapter of Sigma Pi.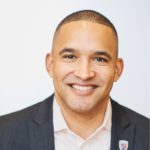 About Eric Cole (Ferris State '07)
General Manager, Learfield IMG College Ticket Solutions
Since graduating with a marketing degree from Ferris State, Cole has spent the last ten years in the Sports Industry, serving in a variety of revenue-generating positions. Ranging from the NBA, NHL, Collegiate Athletics, and now the USL Championship. He has extensive experience in recruiting, hiring, developing, motivating, and leading teams to sales success through ticketing and premium hospitality. In addition to his day-to-day career, he currently serves on the Diversity, Equity, and Inclusion Task Force for Sigma Pi and Indy Eleven Professional Soccer. While at Ferris State, Cole held positions as the Recruitment Chairman and Vice President of his chapter and served as the Interfraternity Council President.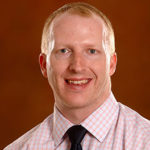 About Dr. Matt Johnson (Saginaw Valley State '00)
Associate Professor, Central Michigan University
Dr. Johnson is an Associate Professor of Higher Education at Central Michigan University. He completed his Ph.D. at the University of Maryland in college student personnel. His research focused on the intersections of leadership, democratic engagement, and social justice. Dr. Johnson serves as a Project Consultant for the Multi-Institutional Study of Leadership and is a board member for the National Issues Forum. He has published over 30 journal articles and book chapters, including publications in the Journal of College Student Development, Journal of Diversity in Higher Education, and Journal of Leadership Education. He serves as an Associate Editor of the Journal of College & Character and is an editorial board member for the Journal of College Student Development and Oracle. Dr. Johnson is a former Educational Leadership Consultant for Sigma Pi.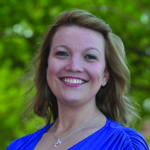 About JaDon Bell
Partner Service Specialist, OmegaFi
Bell is a Partner Services Specialist for OmegaFi and has held many roles with the company for the past 8 years. In her role, Bell works closely with Inter/National partners to manage their data as well as to help assist the Chapter Services Representatives support the undergraduate chapters in best practices within all OmegaFi products. Bell has lived in many places, growing up in a military family. She currently resides in Alabama with her husband and twin daughters.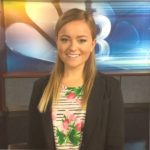 About Sandy Carpenter
National Service Specialist, OmegaFi
 Carpenter is the National Services Specialist for OmegaOne and OmegaRecruit at Omega Financial. She specializes in OmegaFi's recruitment and communication software and assists organizations with using these platforms to meet their goals. Carpenter has been with OmegaFi for three years. Carpenter graduated from The Ohio State University and currently resides in Des Moines, Iowa.