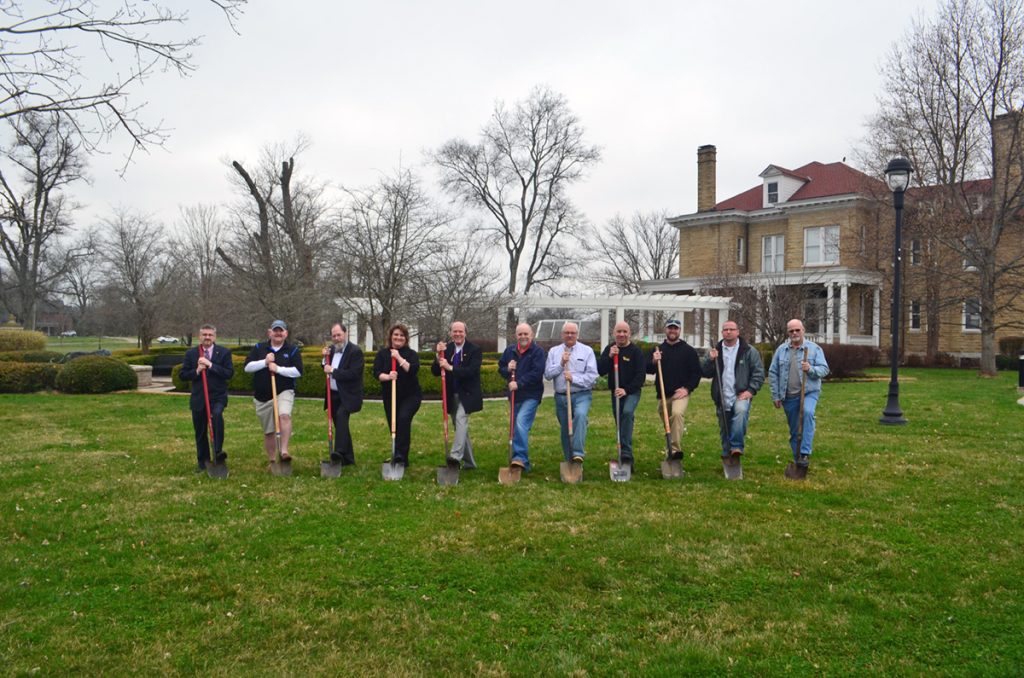 The Grand Council of Sigma Pi Fraternity, International is proud to announce that the Veterans Memorial Dedication will take place at 6:00 PM on Saturday, July 18, 2015 at The Mitchell House.  This event will coincide with Sigma Pi University and the Volunteer Academy during the weekend's brotherhood celebration.
CLICK HERE FOR MORE INFORMATION ABOUT THE MEMORIAL
The Memorial is to honor and thank our brothers who have served and protected our country and especially those that gave the last full measure of devotion so we can enjoy our freedom. The Veterans Memorial on the grounds of the Executive Office has been the primary objective of the Sigma Pi Veterans Committee since its creation in 2014. Groundbreaking for the project officially begins today, June 16, 2015.
The featured speaker and ribbon-cutter at the dedication will be USMC MAJ GEN James Livingston (Alpha-Delta, Auburn '62), a recipient of The Medal Of Honor during Vietnam. The nine members of the Veterans Committee, along with many of the original 50 donors, will be on hand for the dedication, followed by a picnic dinner on the Executive Office grounds.
All alumni, undergraduates and interested parties are invited to attend the dedication ceremony.  For more information, please read the article written by Veteran Committee Chairman Mark Reed (Alpha-Phi, Georgia '69) by clicking here.
Sigma Pi Fraternity was founded in 1897 at Vincennes University, in Vincennes, Indiana. Our Executive Office is located in Lebanon, Tennessee. The Fraternity is one of the top men's collegiate organizations in North America, with more than 120 active chapters and colonies in the United States and Canada. With over 100,000 alumni and 5,300 undergraduates; our men strive for excellence by living our core values to promote fellowship, develop character and leadership, advance heightened moral awareness, enable academic achievement, and inspire service. Sigma Pi is the only Greek letter organization with an international service program, The ACE Project, specifically designed to give back to our host institutions.