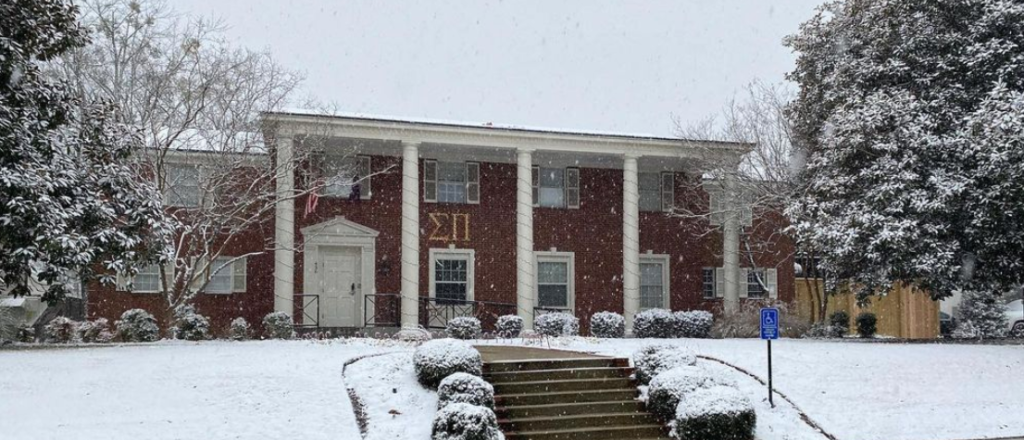 In case you missed it, the following article is from the Winter 2021 issue of The Emerald. Written by Summer Clarkson. To read the issue, visit here.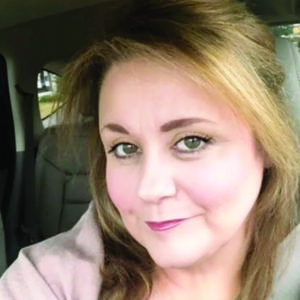 On December 17,2002, Sigma Pi Fraternity named Angela Woods a winning recipient of the Lyle H. Smith Award. The Lyle H. Smith Award is presented biennially to the Chapter Director who best exemplifies and carries out the position's duties. She is the first woman not only to receive the Lyle H. Smith Award but the first female volunteer to be recognized by the Fraternity.
Chapter Director is one of many hats Woods wears when it comes to serving Beta-Mu Chapter at the University of Mississippi. She also acts as House Mother, Kitchen Manager, and Operating Manager of the Sigma Pi Mississippi Housing Corporation. Woods has played an active role with the brothers of Beta-Mu Chapter for over five years as Chapter Director, and according to Neal Wilkerson (Mississippi '11), "Angela has gone above and beyond the call of duty to support our young men."
Woods has been an instrumental part in handling the Chapter's day-to-day operations and has even stepped in to help the Chapter with its financial obligations. She instills the values of Sigma Pi into the brothers by encouraging their involvement on campus and around the community. With low involvement from other young alumni, Woods ensures the Chapter runs smoothly, even going as far as coordinating the parent events. Whether it is talking to parents and alumni or coordinating with the university, Woods exceeds all expectations of a typical volunteer through her endless dedication to Beta-Mu Chapter.
"Quite honestly, Miss Angela is like a second mother to me," said Sage of Beta-Mu Chapter, Alexander Kontz (Mississippi '19). "She's always looking out for us and keeping our best interests at heart, and it's safe to say we are incredibly grateful to have her as our Chapter Director."
The Lyle H. Smith Award would have typically been presented to Woods at the 2020 Convocation Awards Ceremony, but since Convocation's cancellation, the award was presented virtually. Kontz will have the privilege of delivering the award in-person. Woods is one of three recipients of the Lyle H. Smith Award; it also goes to Bill McKnight (Auburn '59), Chapter Director for Alpha-Delta Chapter at Auburn University, and Matt Kuhn (Embry-Riddle – Daytona Beach '88), Chapter Director for Eta-Sigma Chapter at Colorado State University.
If the brothers of Beta-Mu Chapter haven't kept her busy enough, Woods also owns a gourmet grocery store in Oxford, MS, called Ya Ya's Yummys, INC. Since cooking and creating new recipes has always been a passion of Woods, she created Ya Ya's Yummys in 2012. Woods said, "I love taking a recipe and making it my own or creating one from scratch."
Join us in congratulating Angela Woods as the first woman to win Lyle H. Smith Award, and be sure to visit Ya Ya's Yummys on your next visit to Oxford,MS!