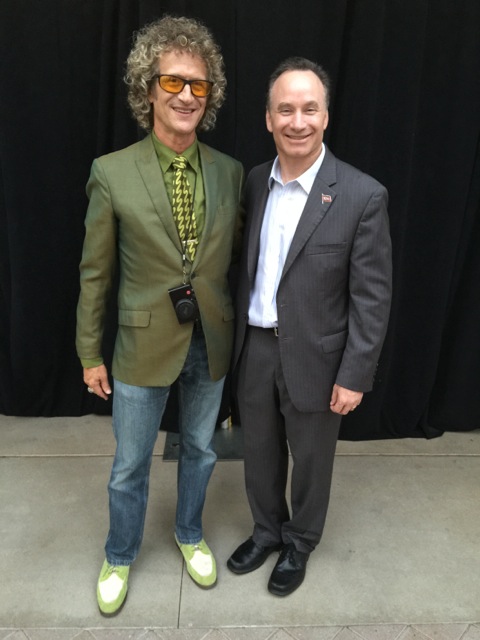 Alumnus Jimmy Seinfeld (San Diego State University, '81), left, meets with Elliot Hirshman, President of San Diego State University during the Monty Awards hosted on Friday, September 18, 2015.
You may remember Jimmy Steinfeldt in the Fall 2013 issue of The Emerald, where we chronicled his successful career as a veteran Rock and Roll photographer. This month, Steinfeldt was covered in San Diego State University's "Part of the Culture" documentary series, highlighting SDSU alumni in the entertainment industry.
Congratulations to you, Jimmy!