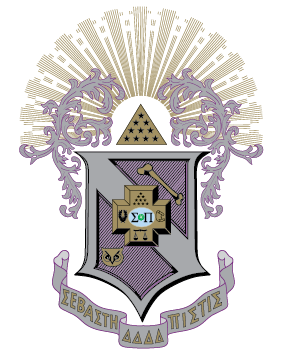 Effective March 6, 2015, the Grand Council of Sigma Pi Fraternity, International revoked the charter of Beta-Eta Chapter at San Jose State University.
Beta-Eta Chapter had their charter revoked after San Jose State University suspended the Chapter for two years as a result of the Chapter not adhering to University policies and sanctions. The Chapter was also unable to meet minimum chapter GPA requirements of Sigma Pi.
Beta-Eta Chapter will be eligible to return to campus in the Fall of 2017.
Sigma Pi Fraternity has resolved to hold its Chapters accountable for compliance with all Grand Chapter and University policies, FIPG guidelines, new member education policies, minimum standards on chapter membership, and adherence to the governing laws of the Fraternity.
Sigma Pi Fraternity was founded in 1897 at Vincennes University, in Vincennes, Ind. Our Executive Office is located in Lebanon, Tenn. The Fraternity is one of the top men's collegiate organizations in North America, with more than 120 active chapters and colonies in the United States and Canada. With over 101,000 alumni and 5,000 undergraduates, our men strive for excellence by living our core values to promote fellowship, develop character and leadership, advance heightened moral awareness, enable academic achievement, and inspire service. Sigma Pi is the only Greek-letter organization with an international service program, The ACE Project, specifically designed to give back to our host institutions.