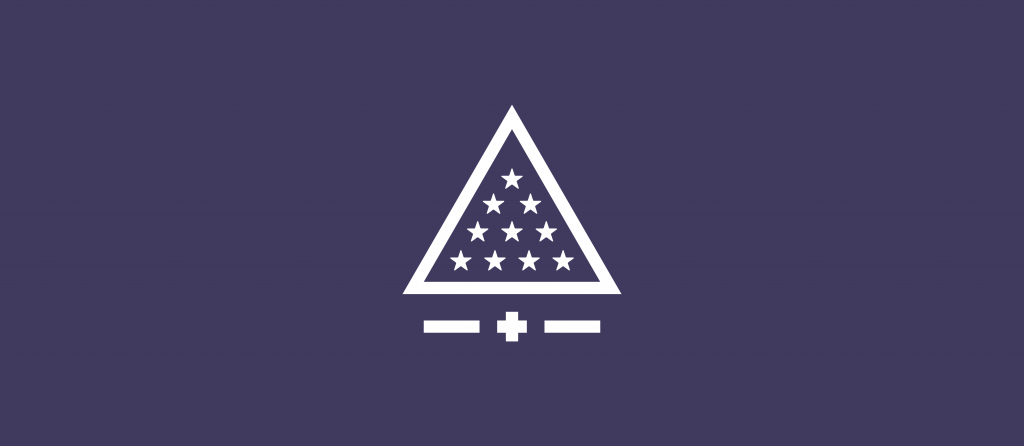 NASHVILLE, TN – Sigma Pi Fraternity is proud to announce the appointment of three Province Archons.
Eric Griffin (Vincennes '05) as the Northern Indiana Province Archon. 
Tim Walker (Emporia State '04) as the Great Plains Province Archon.
Todd Griffin (East Carolina '90) as the North Carolina Province Archon.
Eric Griffin will be working with the following chapters:
Eta Chapter at Purdue University
Beta-Tau Chapter at Valparaiso University
Eric Griffin works as a Firefighter/Paramedic for the City of South Bend and as a Flight Paramedic for Parkview Health. He is an instructor for the South Bend Fire Academy and educates newly hired firefighters and EMT's throughout the area. Griffin currently holds the elected position of Steward for South Bend Firefighters Local 362 of the International Association of Fire Fighters and am tasked with duties such as handling grievances, representing members, and ensuring that the collective bargaining agreement is followed. He is a Board Member for the Alpha of Sigma Pi House Corporation and is a founding member of the Alpha Alumni Association. Eric Griffin recently served as Chapter Director for Eta Chapter at Purdue University and was a facilitator at past national events such as Sigma Pi University and the Mid-Year Leadership Conference.
"I am honored to be given the opportunity to continue to give back to the fraternity and serve as Province Archon for the Northern Indiana Province," said Eric Griffin. "My goals are to ensure that my chapters have the tools they need to improve chapter operations and increase membership size as well as show the undergraduate brothers how they can use the ideals and obligations of our fraternity to guide them to success in their personal lives."
Walker will be working with the following chapters:
Beta-Delta Chapter at the University of Kansas
Epsilon-Epsilon Chapter at Emporia State University
Walker graduated from Emporia State University with a Bachelors of Science degree majoring in Business Education. While an undergraduate he served as IFC President, Sage, Second Counselor, won Greek Man of the year, and attended UIFI. Upon completion at Emporia State, he worked for the Executive Office as the consultant in Northeast Region of Sigma Pi for the 2004-2005 academic year. After a year on staff, Walker moved back to begin working with high schools. He has taught business, math, and special education. He completed his Masters of Science in Education at the University of Kansas specializing in Special Education and continues to work with students with learning and emotional disabilities at Shawnee Mission South High School in Overland Park, KS.
"I am excited for this opportunity to work with my fraternity again to continue the progress made both internationally and locally," Walker said. "I look forward to ensuring my boys will have the opportunity to not only be Greek, but more importantly a Sigma Pi!"
Todd Griffin will be working with the following chapters:
Rho Chapter at North Carolina State University
Alpha-Nu Chapter at Wake Forest University
Epsilon-Theta Colony at Elon University
Eta-Kappa Chapter at East Carolina University
Pfeiffer Colony at Pfeiffer University
Todd Griffin currently works as the US Operations Manager for the Southern Division of RGIS a company that specializes in inventory, merchandising, space optimization and asset protection services.
"I am excited to serve as the Province Archon for the North Carolina Chapters," Todd Griffin said. "It is an honor to be working with the Chapters, brothers, and future leaders giving back an invaluable learning experience which was passed on to me as an undergraduate as a Founding Father with Eta-Kappa."
About Sigma Pi Fraternity
Sigma Pi was founded in 1897 at Vincennes University, in Vincennes, Indiana. Our Executive Office is located near Nashville, Tennessee. The Fraternity is one of the top men's collegiate organizations in North America, with more than 115 active chapters and colonies in the United States and Canada. With over 100,000 alumni and 5,000 undergraduates; our men strive for excellence by living our core values to promote fellowship, develop character and leadership, advance heightened moral awareness, enable academic achievement, and inspire service.