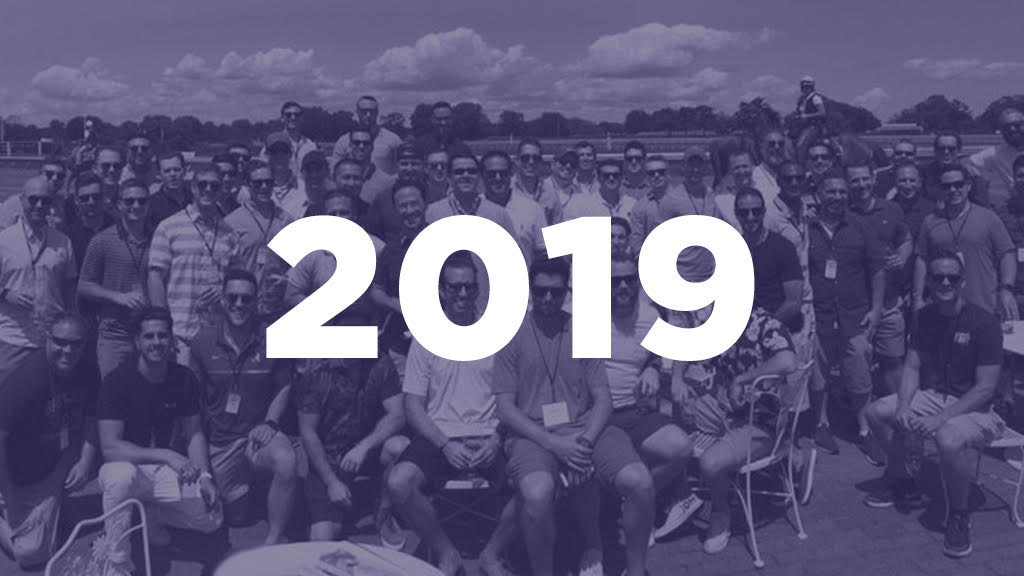 With another year ending, we wanted to remind our members of some of the many things that we have to be grateful for in the world of Sigma Pi Fraternity. Here are just a few of the Fraternity's highlights from 2019.
Recruitment in Fall 2019 was up one percent year-over-year! This semester, our chapters and colonies extended 1,497 new members the opportunity to join our 122-year-old brotherhood. We look forward to our chapters and colonies continuing to grow the Fraternity's membership in Spring 2020.
As part of this growth, in 2019, Sigma Pi Fraternity welcomed its 112,000th initiate!
And our colony members have been hard at work, too. For example, the Fraternity colonized at the University of Maine last spring and they have quickly grown to over 60 members with another new member class ready to join. As our members at the University of Maine continue to march towards a chartering this spring, we are hopeful for additional charterings at Plymouth State University in New Hampshire, Towson University in Maryland, and Elon University in North Carolina.
Last summer, the Sigma Pi Educational Foundation celebrated having the second highest number of donors in the last fiscal year than they have had since 2015. The Foundation achieved this success in spite of tax law changes that decreased the total number of donors to the nonprofit sector. Both the Fraternity and Foundation are grateful that so many of our brothers and friends are excited and energetic about investing in the future of Sigma Pi Fraternity. Thank you for your support!
We all know the incredibly positive impact that Sigma Pi Fraternity has in the lives of its members. The points above highlight some of the many ways that the Fraternity continued to meet its motto through the work of our members around North America. There is so much more to celebrate at the local and regional levels and we hope that you share your stories with us at sclarkson@sigmapi.org. This summer, the Fraternity is preparing to celebrate its 55th Biennial Convocation in New Orleans, Louisiana. This biennial event highlights the accomplishments of our undergraduates and alumni clubs and recognizes the very best that we have in Sigma Pi Fraternity. We hope that you plan to join us at this biennial celebration – stay tuned to our website and social media channels for more information on how you can join us at Convocation!
Thank you for your dedication to improving our Fraternity, thank you for your commitment to this brotherhood, and thank you for believing in Sigma Pi. Here's to a prosperous 2020 for all of our chapters, alumni clubs, and brothers!
IST,
Grand Sage Joe Palazzolo
and the Grand Council of Sigma Pi Fraternity