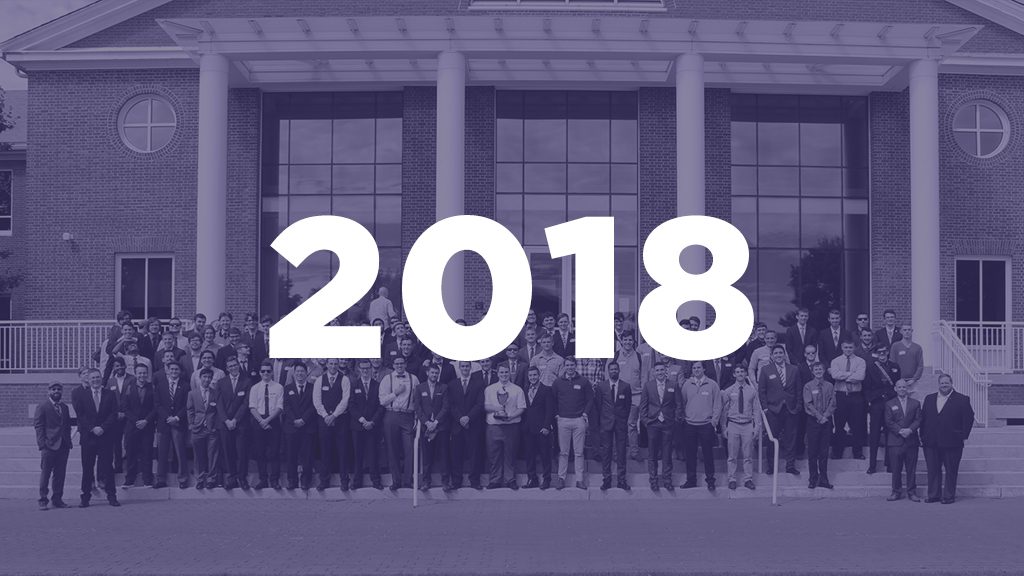 As 2018 comes to a close, there is much to be thankful for in the world of Sigma Pi Fraternity. Here are just a few of the major highlights from 2018.
In 2018, Sigma Pi Fraternity chartered two chapters including the return of a dormant single letter chapter. In February, the Fraternity chartered Iota-Phi Chapter at Fairleigh Dickinson University-Florham Park. Iota-Phi Chapter is the newest chapter of the Fraternity and the 232nd chapter that Sigma Pi has chartered in our history. This was followed in April by the return of Zeta Chapter at Ohio Northern University. Zeta Chapter returned with more than 40 young men joining Sigma Pi Fraternity. In 2019, the Fraternity will continue its current growth efforts at existing colonies located at Plymouth State University, Cal State University – Fresno, Pfeiffer University, Montana State University, and Towson University. In addition, we plan to begin new growth efforts at the University of Maine and Northern Illinois University, among other campuses.
In August, more than 300 brothers, friends, and guests traveled to Niagara Falls, New York to participate in Sigma Pi Fraternity's 54th Biennial Convocation.  Among the highlights of the event were the Grand Sage's Awards received by the Fraternity's top four chapters: Tier 4, Eta-Eta Chapter (Bridgewater State); Tier 3, Theta-Rho Chapter (Grand Valley State University); Tier 2, Iota-Tau Chapter (St. John's University); Tier 1, Omega Chapter (Oregon State University).
Throughout 2018, the Fraternity invested in increasing engagement in all aspects of its communication programming. Most notably, our Instagram, Twitter, and Facebook posts have increased and become more targeted to provide engaging updates to our members. Among these successful communications programs are the Fraternity's #FlagFriday promotion, which highlights our members proudly displaying our flag at events and locations around the globe. Related to these efforts, the Fraternity started a quarterly e-mail newsletter to provide more up-to-date information for our members.
Another important communication evolution in 2018 was the rollout of the Fraternity's new brand and logo marks as well as their accompanying standards. The Communications Team researched the branding of our top competitors in the fraternity industry and used that knowledge to breathe new life into Sigma Pi Fraternity's branding, which was rolled out in December.
These are just a few of the high-level celebratory points for Sigma Pi Fraternity in 2018. There is so much more to celebrate at the local and provincial levels of our organization and we hope that everyone takes some time over the next few days and weeks to reflect on the successful year that is coming to an end. And, of course, there is no time like the present to begin planning for the even more successful year that sits in front of each of us. Good luck in 2019, everyone!
IST,
Grand Sage Joe Palazzolo
and the Grand Council of Sigma Pi Fraternity