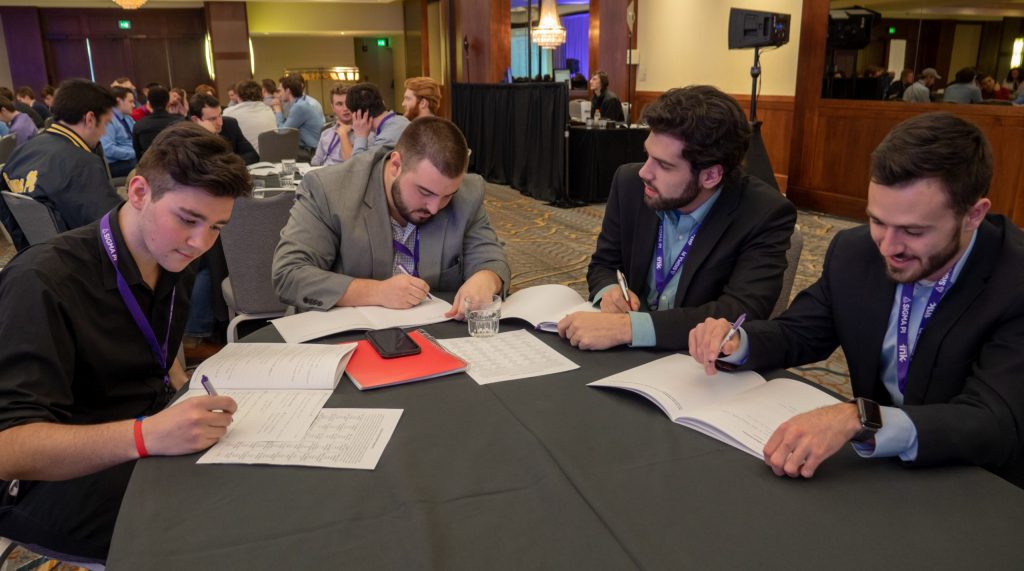 Although set up as legally separate entities, the Sigma Pi Foundations (composed of the Sigma Pi Educational Foundation and Sigma Pi University) exist to support the Fraternity and its educational efforts by collecting resources that are then granted back to the Fraternity. 
The Sigma Pi Educational Foundation and Sigma Pi University support the educational pursuits of the Sigma Pi Fraternity and its membership. Among other things, the Educational Foundation improves educational opportunities for deserving students through the awarding of grants and scholarships, while also developing chapter educational funds throughout the organization. Sigma Pi University provides for the Fraternity's educational programs and leadership conferences, including national, regional, and local leadership training events, as well as virtual learning. 
The Foundations relies entirely on donor support. Without the generosity of Sigma Pi alumni and friends, the Educational Foundation would be unable to fulfill its mission. The Foundations are registered 501(c)(3) charitable organizations which means that all gifts and donations are 100% tax deductible to the extent allowable by law.
Improving and expanding our educational programs will better position Sigma Pi and our members for growth and prosperity. Financial contributions will allow:
Immediate Impact – Your support goes to work right away
Affordable Options – Make a dramatic impact with a manageable monthly contribution
An Investment in Our Future – Create a sustainable future for Sigma Pi's educational programs
Ease the Burden – Support current and future Sigma Pi brothers
Your contributions do not go unnoticed, Sigma Pi values your support! If you are interested in donating, click here.