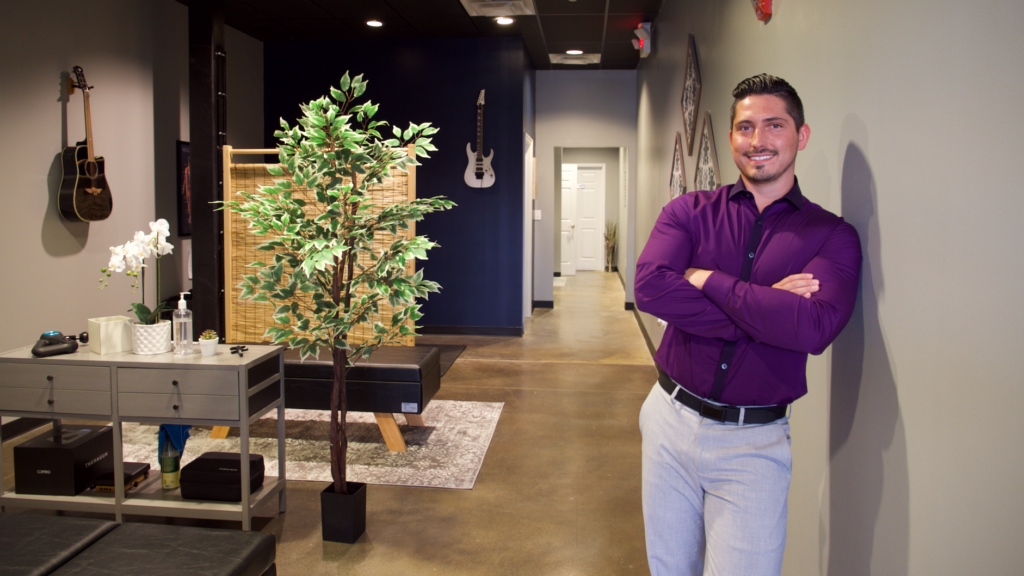 Starting a business and trying to operate amid a global pandemic hasn't stopped this alumnus from pursuing his dreams. Dr. Albert McGuire (Central Michigan '16) started the journey as an entrepreneur in January 2020 by opening inTune Chiropractic Clinic, Inc.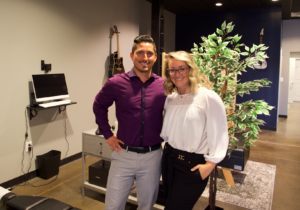 Along with his partner, Dr. Chanel Metzler, Dr. McGuire hit the ground running from graduating with his doctoral degree from Palmer College of Chiropractic in October 2019 to start their business together just mere months after. 
With only three months of business under their belt, COVID-19 practically halted their operations and new clients' on-boarding. Even with their chiropractic clinic being deemed essential in the state of Tennessee, inTune Chiropractic took a hit, having to back down business hours and reimagine marketing tactics. 
"Being a profession that requires constant networking and marketing to get your name out there and find new patients, our number of new patients slowed significantly since we were unable to go out and actually market," said Dr. McGuire on being a new business owner during a pandemic. 
With adjustments in health and safety protocol and pivoting their marketing strategies, inTune Chiropractic quadrupled the number of patients they saw from April to May. Every month since then, they have been seeing more and more patients. 
Unlike conventional medicine, which focuses on attempting to treat disease once it occurs, inTune Chiropractic emphasizes improving your health in an effort to reduce the risk of pain and illness in the first place. 
Dr. McGuire states, "We see all kinds of patients, ranging from newborn babies to the elderly, and everyone is different in their wellness needs. Any condition can be helped with chiropractic work."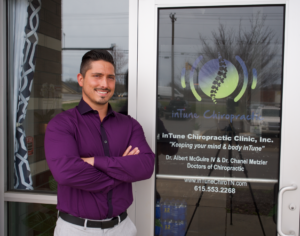 inTune Chiropractic Clinic, Inc. is located in Mount Juliet, TN, just outside of Nashville, where they offer a range of services from chiropractic care to MY ACT Piezowave 2 Therapy. The Piezowave2 uses acoustic sound waves to compress and manipulate the body's tissues that help to remodel damaged cells. inTune Chiropractic is the only chiropractic clinic in Tennessee with this type of equipment, accelerating the tissues' healing process.
Are you an entrepreneur or member making a difference during this pandemic? Share your story by emailing emerald@sigmapi.org.