We are living through a historic pandemic. As we adjust to new normals, we see our family and community members stepping up in new ways. The following accounts are first-hand experiences of our brothers working on the front line. We thank these members and all other first responders during this pandemic, if you have a story to share, email emerald@sigmapi.org.
February to June, the Progression of COVID-19 in the ER
Tameem H. Sabry (Cal State Fullerton '99) MBA, MSPAS, PA-C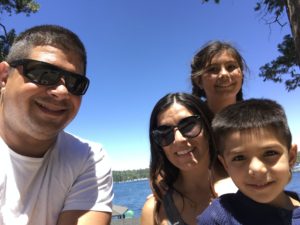 I currently serve our community as an Emergency Medicine PA at a local regional hospital. An elderly patient arrives at our emergency department in the middle of February. They are hypoxic in multi-system organ failure. It was odd that when you saw this patient in person, they did not appear like they were dying; actually, they look very stable. They had a cough and fever. 
Shortly after, we began seeing more of these patients. We knew the COVID-19 was coming, but we had never seen it before. A few days later, we started getting patients from Italy to be screened for COVID-19. They appeared very sick with fever and low oxygen saturation. The trend continued, and suddenly our inpatient rooms were all filled. We had no more ICU beds. Our other units converted to respiratory units. We didn't know how to test for COVID-19 just yet. We were taking samples from blood, sputum, nasal, and whatever fluid we could use for analysis. Test results were slow. Some were taking 24 hours, others taking up to seven days.  
Suddenly, panic began to set in with the public, which overflowed to our hospital. No more N95 masks, our main protection against this invisible enemy. No more Lysol, chem wipes, or other cleaning supplies. Leaving work is a process that involves cleaning everything I brought with me, showering, and changing into new clothing and shoes when going home.
The stay at home order is given at this point. More panic ensues; however, the Emergency Department is now vacant. It's an eerie calm before the storm, which never came. Our ER volume pre-COVID-19 goes from 300 patients a day to 120 a day. Staffing is cut. 
It's now April, and we are alerted that we have the highest census of COVID-19 patients in all of San Bernardino County (the largest county in the United States). Our volumes remain constant as patients who arrive are in extremely different states, either critical or needed refills on meds because their PCP's office is closed. 
As of the end of June, our survival rate is improving. We are having a steady flow of patients now being discharged. Our patient volume and types of cases are getting back to normal as we see our regular cuts, injuries, abdominal pains, chest pains, and stroke rule out patients we saw before. We are still witnessing COVID-19 patients, and each one a sad circumstance. A father, mother, brother, sister, son, daughter, all critically ill. The whole household ends up contracting COVID-19, but only some get mild symptoms compared to others who are in ARDS or renal failure. It's all a crapshoot as we see teenagers in critical condition getting transferred to pediatric centers for suspected COVID-19 illnesses.
Currently, in addition to my normal duties in the Emergency Department, I have been working with our urgent care group in screening employees of local prisons for COVID-19. It has been tough living in two different realities. In one world, we see sick patients and see its impact on their friends and families. We hear the stories of the husband or wife who gets the virus and is seen in critical condition in the ER and shortly after their spouse visits a few days later in full arrest from the same illness. And in another world, we have people who haven't been affected by this who think it's a hoax, it's like the flu, and we need to reopen the economy because we need to work to make money to survive. It's a delicate balance, and I don't know what the right answer is. 
As of today, COVID-19 cases are on the rise and hit the same levels as our peak, which was in April; however, the state is full steam ahead on opening.
Counseling 800 COVID-19 Cases
Karl Kottke (Cal State Fullerton '99)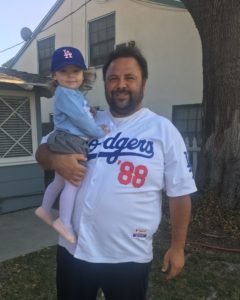 I work directly with COVID-19 patients at a medical center in Orange County, California. I have been providing emotional support to these patients during their time of isolation in the hospital and their family members to help them cope as they cannot visit their loved ones. 
It is a very trying time for everyone here in Southern California. In March, we had our first patient die in the ICU from cardiac arrest. Sadly, despite trying to get the family to have a DNR order for their loved one, the patient died despite resuscitating CPR efforts. It was difficult to meet and talk with the wife after her loss, and a challenge as the stages of her grief were in full effect. Thankfully, her son was able to help her through this time. 
Helping my hospital colleagues cope has been another challenge. In addition to our human resources department, I have created some morale boosters with the social work department to practice excellent self-care during the rise of COVID-19 in our hospital. 
We expected our peak to occur on April 16, but that never came. There was a quiet feeling before the storm, but we are doing our best to cope with positive support for one another. 
Currently, I have provided counseling to about 800 COVID-19 cases, and at this point in June, I am much more numb and accepting of this illness as a way of life. I have come to accept that people I love and care about will die from this illness. It is a process, and I wish we didn't need to go through, but sadly it is happening.