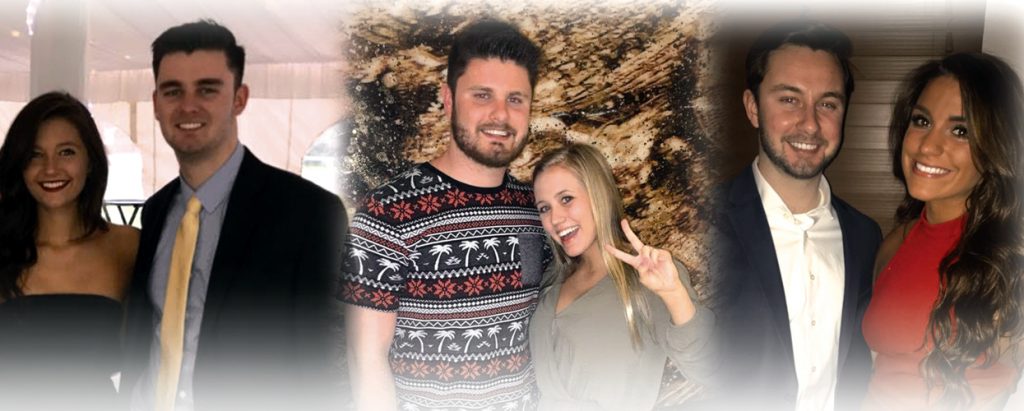 By: Salvatore Popolillo, III
In a rough estimate from a report by the Center for Disease Control, the rate of having triplets in the US is 1:500. Statistically speaking, it's more likely to win a futures bet on the Miami Marlins taking the National League Pennant or the University of Maryland-Baltimore County beating the Virginia Cavaliers two times in a row than it is to have triplets (my apologies in advance to Beta-Pi Chapter). The odds of having triplets go to the same university and join the same fraternity is something so anomalous that even the great Nate Silver would get a migraine from crunching the numbers. However, brothers from Xi Chapter at the University of Iowa would disagree.
As freshmen, the Priest brothers, Mitchell ('19), Gavin ('19), and Kevin ('19), went to the University of Iowa already knowing some of the Sigma Pi brothers. It started as a typical story of freshmen going to rush events and enjoying the luminescent feeling of brotherhood resonating from Xi Chapter. One might think that they would intentionally join the same fraternity, but that wasn't the case. When asked about it, Past Sage and current Third Counselor Mitchell responded, "we actually didn't tell each other which fraternity we were going to join, it just happened."  Mitchell continued, "we didn't plan it that way, but it ended up working out pretty well." As a double major in Political Science and Economics, a breed for the perfect behavioral scientist, Mitchell was being quite humble in referencing the rarity of this situation. To him, the brothers have the same friend group and enjoy the same activities, as anyone might presume triplet boys would, so building on this existing brotherhood seemed like an underdog bet that any veteran might take.
Despite being triplets, the Priest brothers do not pay much mind to the fact. Currently, the brothers live in a house together and operate not as triplets, but as triplets and Sigma Pi brothers – good friends no different from the bonds that exist at any other chapter.  They have the same friends, they go to the same parties, they are all involved in the chapter and most importantly, they are singular members of a greater community. Fraternal brothers by blood and greek life, whom oddly enough, do not have a picture together.