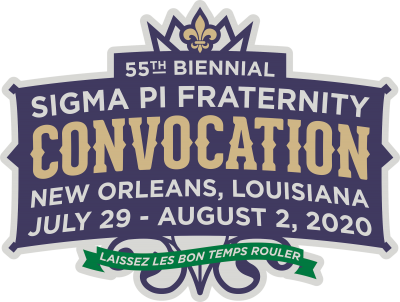 The 55th Biennial Convocation will take place
July 29 through August 2, 2020
at the New Orleans Marriott in New Orleans
REGISTRATION WILL OPEN IN 2020
Pack your bags for the 2020 Convocation in New Orleans! Join your fellow brothers July 29 through August 2, 2020 for a week full of networking, fun events, and good times. This is a celebration of Sigma Pi you won't want to miss.
THINGS TO DO AND SITES TO SEE IN NEW ORLEANS
HIGHLIGHTS FROM THE 54TH BIENNIAL CONVOCATION
Click the toggles below to open each section
Registration will begin in 2020.
CITY INFORMATION
CONVOCATION MATERIALS
PAST CONVOCATIONS