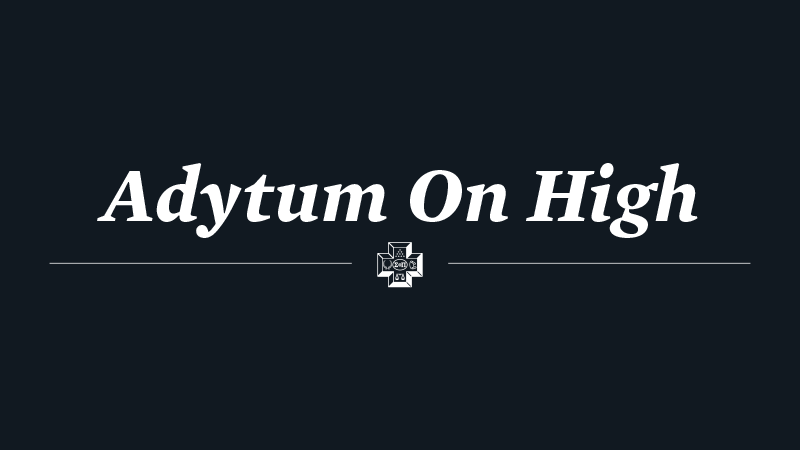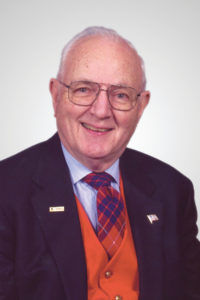 Past Grand Sage Frank Crumback Fryburg (Penn State '44) passed away on Wednesday, May 12, 2021.
PGS Fryburg initially enrolled at Penn State in 1944, but was drafted into the US Navy later that year upon turning 18. He made his return to Penn State on the GI Bill in 1947 to earn a bachelor of science degree in physics. During his senior year he was a member of the varsity lacrosse team. While in the US Navy, PGS Fryburg served as an electronic specialist, where he remained in the Naval Reserve after World War II and reached the rank of Ensign during the Korean War. After receiving his bachelor's from Pennsylvania State University, he went on to attend The Wharton School where he received his MBA.
PGS Fryburg was retired, and had spent 37-years of his career with RCA, where he served as an engineer and department manager. His time with RCA included a three year tour in Paris, 1981-84, as the home office rep in a joint venture with Thomson TV. While there, he joined Post No. 1 of the American Legion, the founding chapter of America's largest veterans' organization. He retired in 1988 and after several post-retirement jobs settled in Lancaster, PA.
PGS Fryburg has been an active member of Sigma Pi Fraternity for 77 years. During his time with Sigma Pi, he served as Grand Sage, Grand Second Counselor, Grand Third Counselor, board member of Sigma Pi Educational Foundation and Chairman of the Sigma Pi Fund, and most recently served as an Honorary Life Trustee for the Foundation. Additionally, PGS Fryburg has acted as Province Archon and Chapter Director to various chapters throughout his time as a volunteer. 
Frank is survived by two daughters, two sons, one step-son and one step-daughter, along with 13 grand children and 20 great-grand children.  He is preceded in death by his first wife, Jane, and his second wife, Maggie, plus one step-son.
There will be a celebration of life at the St. Thomas Episcopal Church, 301 St. Thomas Road, Lancaster, PA, 17601, at 11:00 am, Saturday, 5 June 2021. 
About Sigma Pi Fraternity – Sigma Pi was founded in 1897 at Vincennes University, in Vincennes, Indiana. Our Executive Office is located near Nashville, Tennessee. The Fraternity is one of the top men's collegiate organizations in North America, with more than 115 active chapters and colonies in the United States and Canada. With over 110,000 alumni and 5,000 undergraduates; our men strive for excellence by living our core values to promote fellowship, develop character and leadership, advance heightened moral awareness, enable academic achievement, and inspire service.
###