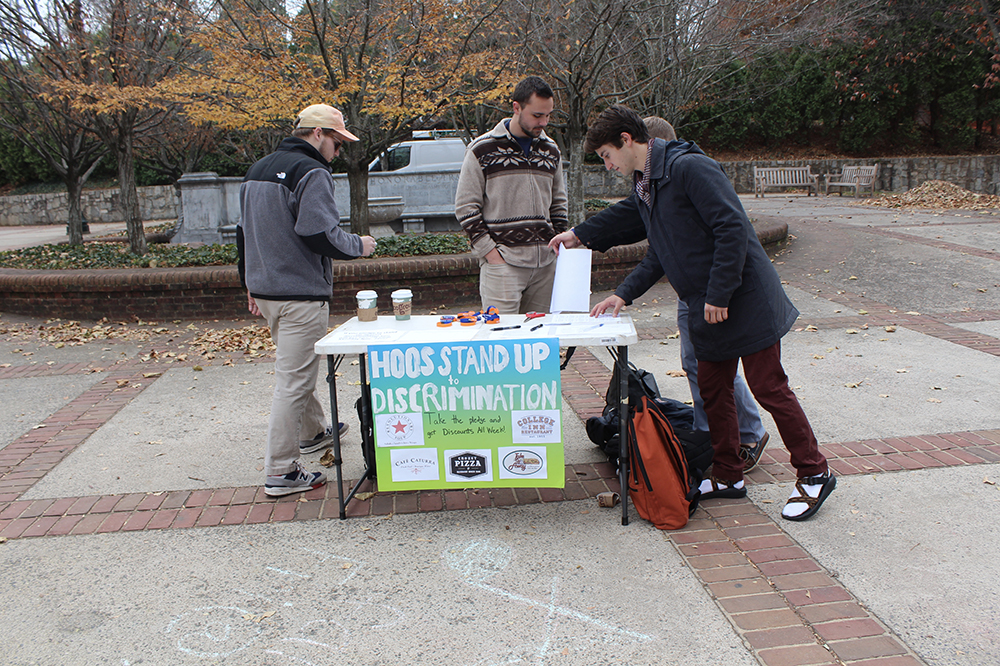 EDITORS NOTE: The excerpt below originally ran in an article on the The Cavalier online publication and was written by Katja Cresanti. To read the article in its entirety, please click here. 
Sigma Pi Fraternity organized a week-long campaign called Hoos Standing Up encouraging University students to be better active bystanders. The campaign comes in light of a series of negative bias-motivated incidents which recently occurred on Grounds.
Students who sign a pledge promising to be an active bystander against discrimination and use the University's "Just Report It" system will receive a "Hoos Standing Up" wristband and get discounts at local Charlottesville restaurants including the College Inn, Cafe Caturra and Take It Away.
The pledge will be available to sign at several locations around Grounds and on the Corner until Thursday.
Jared Schulman, a fourth-year College student and Sigma Pi philanthropy chair, said he was inspired in part by one of his professors.
"In one of my social psych classes, we talked about effective social intervention that will encourage people to promote change, and a simple way is to get people to sign a pledge and wear something to remind themselves of the pledge," Schulman said.