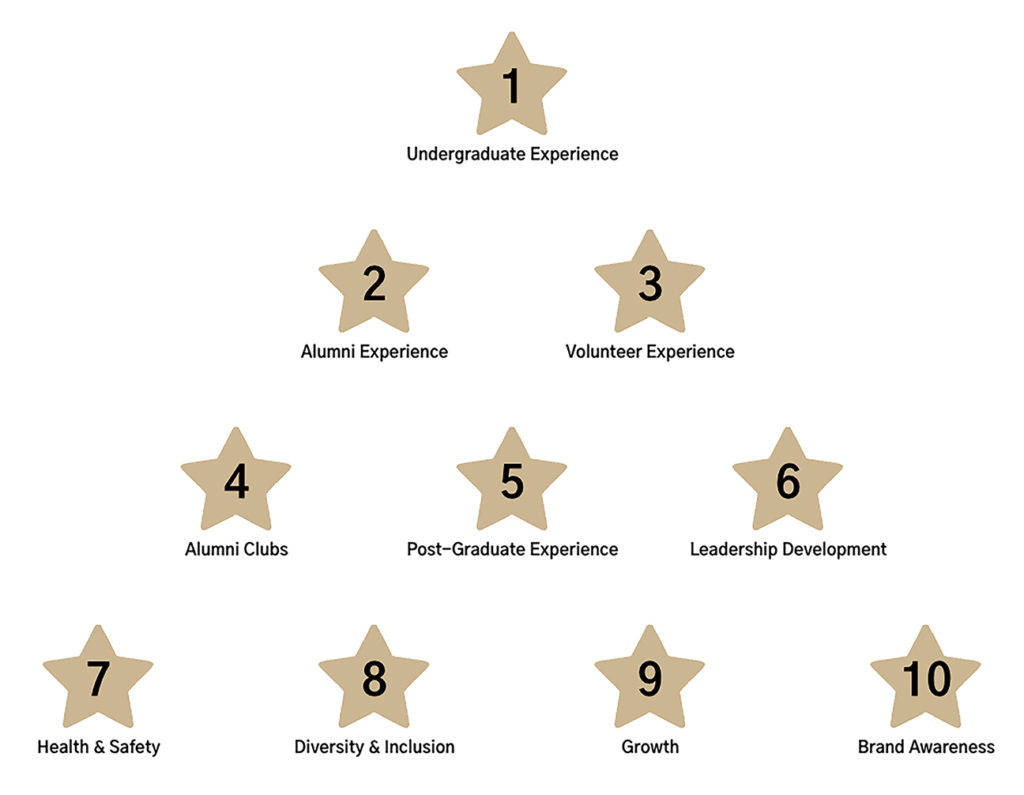 Sigma Pi Fraternity has developed a five-year strategic plan to guide the Fraternity and its members on our Golden Quest.
There will be ten focus areas, including Undergraduate Experience, Alumni Experience, Volunteer Experience, Alumni Clubs, Post-Graduate Experience, Leadership Development, Health & Safety, Diversity & Inclusion, Growth, and Brand Awareness.
The ten focus areas are built around the clear need to provide immense value to our members and elevate Sigma Pi to the next level of fraternal progress, all while sustaining a clear and direct vision for the future of the Fraternity. Through this strategic plan, the aim is to provide clarity on the Fraternity's goals while giving our members a clear viewpoint on how they are deeply rooted in the Fraternity's identity and can be genuinely involved in the success of the organization.
For 125 years, Sigma Pi has grown from humble beginnings to a national organization of 116,000 lifetime members, 232 chapters throughout its existence, and countless memories made for brothers across North America.
This is an opportunity to define what Sigma Pi is and to ensure that the Fraternity will be strong for its next 125 years. To learn more about the strategic plan, visit sigmapi.org/strategic-plan-2022-2027.