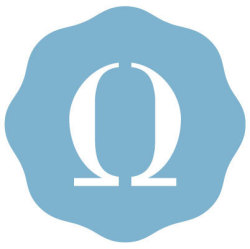 Sigma Pi Fraternity, International is proud to announce a partnership with Omega Financial ("OmegaFi") to focus on membership reporting and records management services for the Fraternity. Working in conjunction with the Executive Office staff in Lebanon, Tenn, OmegaFi employees will be responsible for duties previously completed by Sigma Pi staff, including:
Chapter Reporting – review all member-related reports submitted by the Sigma Pi undergraduate chapters, including New Member Reports and Initiation Reports.
Member Reporting – review all updates and status changes made to undergraduate records, parent records and legacy information.
New Member Registration – through the Sigma Pi Member Management System, Compass™, monitor the status of new member reports and prompt their timely submission.
Member Transfers – review and facilitate member transfers from one chapter to another, confirming adherence to all Constitutional requirements.
Special Initiates – review and facilitate all chapter requests for special initiations, confirming adherence to all Constitutional requirements.
Training – provide training, both online and at appropriate Sigma Pi conferences and events, to officers, advisors and members regarding chapter- and member-based reports.
Maintain accurate chapter officer lists, chapter mailing addresses, university contact information and chapter grade point average statistics.
"Our mission is to help fraternal organizations maximize their efficiency," said OmegaFi's President, Fred Maglione, "and we are very excited about helping Sigma Pi reduce their staff workload by managing a portion of the 'back-office' work that all membership-based organizations require. With us handling the routine chapter and member data management, it leaves the Sigma Pi team free to focus more completely on their mission of fostering a truly lifelong fraternal experience."
Sigma Pi joins Pi Kappa Alpha Fraternity as the only fraternal organizations who utilize Membership Staffing through OmegaFi.
Executive Director Michael Ayalon commented on the new partnership.  "Currently, the services that OmegaFi has provided us in the past have been exceptional.  Allowing OmegaFi to now handle the membership records of our organization will streamline the entire process for our chapters, providing efficiency and cohesiveness throughout.  This will give us the continued ability to utilize our membership information in a way that enables better resource allocation and strategic decision-making, while also giving us a partner who fully understands database management."
Sigma Pi Fraternity was founded in 1897 at Vincennes University, in Vincennes, Indiana. Our Executive Office is located in Lebanon, Tennessee. The Fraternity is one of the top men's collegiate organizations in North America, with more than 120 active chapters and colonies in the United States and Canada. With over 100,000 alumni and 5,500 undergraduates; our men strive for excellence by living our core values to promote fellowship, develop character and leadership, advance heightened moral awareness, enable academic achievement, and inspire service. Sigma Pi is the only Greek letter organization with an international service program, The ACE Project, specifically designed to give back to our host institutions.