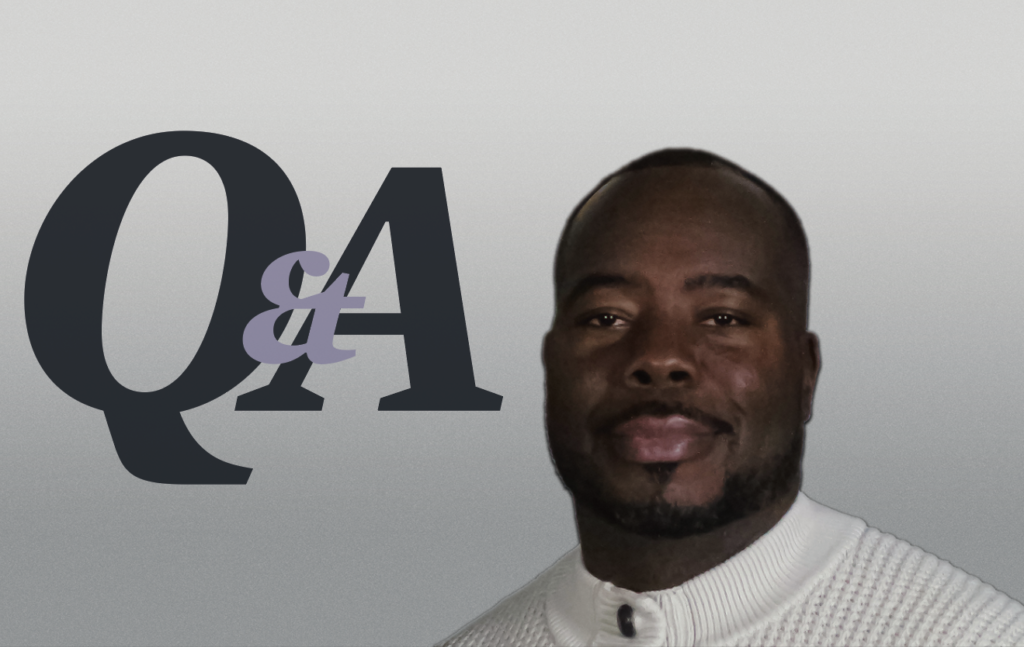 Tony Chukuka (Cal State Long Beach '98) is currently the Vice President of Human Resources at Nestle USA. He possesses over 15 years of progressive HR experience across multiple industries, including Automotive, Government Contracting, and CPG. Tony received his Bachelor of Science in Finance from California State University, Long Beach, and his Masters of Arts in Management from the University of Redlands. He also possesses a Professional in Human Resources (PHR) certification.
You've been with Nestle for almost ten years, tell me about how you got to this point in your career?
A couple of things have helped me get to this point in my career. One is having courage; it is important to have courage and challenge the status quo within your organization and to challenge your team/colleagues to be great. Intrinsically people want to be great, and it's your job to help them attain greatness. The other thing is being open to feedback. It's important to continuously improve and being open to feedback helps with that. This was something I learned at El Rancho High School, while participating in athletics and it carried over into my undergraduate days in Sigma Pi. As a leader, I need to do my best to ensure that I and the team I lead continue to get better every day. The last thing is an appreciation for diversity. I attended Cal State University-Long Beach (CSULB), which is a very diverse school and commuter campus. Our chapter there represented that diversity and it allowed me to understand the importance of diversity and how to manage everyday biases that may negatively impact growth.
My experience at CSULB with Sigma Pi influenced my approach within the D&I space at Nestle USA, especially the importance of managing everyday biases. Throughout the organization, we have implemented training for our employees to support bringing your best self to work and help with the management of everyday biases. We have curated journey impact maps that provide constant learnings for our employees around various D&I topics to continue to grow and continue the engagement and conversations with our employees.
Within this culture, with the progression of diversity and inclusion (D&I), do you feel mental health improves as well?
Most definitely, especially around inclusion. Many studies show that as an organization becomes more advanced on the D&I maturity curve, mental health within the organization improves. The improvement is due to employees feeling more engaged, knowing they can bring their authentic self to work without fear of judgment or retribution. Also, life at home is enhanced as well.
You manage a large team; how do you implement mental health and just general work life balance?
I have to admit, this is something I'm not the best at, but I have improved over the recent years, especially now that my children are getting older. The first thing I tell my team is that I do not model work-life balance and ask that they don't follow my path. I tell my team to focus on recharging their batteries and take mental breaks, either by taking vacations, partial days off, or renewal breaks throughout the workday. Work-life balance and mental health are essential for teams to perform at an optimal level. During our monthly meetings, I remind my team that if they aren't at their best, we can't be at our best, and I need everyone at their best if we want to help the organization win. If you're on vacation, someone else can take care of the task; we aren't building rockets, we're making Hot Pockets and Mac and Cheese.
You created and executed North America D&I Strategy for Nestle USA, what would you say is the biggest challenge to diversity and inclusion in the workplace?
Wow, that's a great question. There are quite a few challenges, but I really think it's two-fold. First, it's understanding everyone has biases, and that's okay. As I mentioned before, it's important to manage those biases, so you can bring your optimal self to work for the organization and your team. The second is realizing D&I isn't just social responsibility; it's how you use it as a competitive advantage to drive sustainable growth. Other organizations view D&I from a social responsibility lens, which is why they aren't winning in the D&I space.
How do biases affect the workplace?
Everyone grows up different and, as a result, have developed biases based on their experiences. In the workplace, we need to do a better job of managing those biases as they can impact decisions we make every day. Those decisions can have a lasting impact on people and your organization. Some say the system is broken, but it's the people in the system who cannot manage their biases. If we equip people to manage biases, they'll do a better job within the system and hire the right talent to build and foster an inclusive environment, which in turn enhances the workplace and society.
What does the "Corporate Function" in your title entail?
There are three components of my job: D&I, Community Affairs (community outreach), and HR Business Partnering for Corporate Functions (where I provide HR guidance and leadership to the Chief Financial Officer, Chief Legal Officer, Chief Digital Officer, and Senior Vice President of Corporate Affairs at Nestle, among others.) Community Affairs focuses on driving the philanthropic strategy for Nestle USA. For example, my Community Affairs team will host multiple volunteer events for our employee base throughout the year, partnering with a variety of charities aligned to our corporate strategy, where employees can donate not just money but also their time. We encourage participation by providing time off to our employees to volunteer and by matching a portion of their monetary donations to these charities.
What do you love most about your job?
There is a lot I love about the job, but the first thing that comes to mind is that I get to make a positive impact every day. The second thing I love is that I work with people who want to do the right thing; to me, that's huge. As I've gotten older, working with people who want to do the right thing and want to be successful is something I really cherish.
As undergrads transition beyond college, how can they implement that philanthropic mindset into their future careers?
It's important to give back to the community. Whichever organization they join, it is important to get involved, and the best way to get involved is by finding something they are passionate about and can connect to.
What professional advice would you give to those individuals?
First, you should create clear goals; people struggle when they don't know their goals. As a leader in a fraternity or your organization, set goals for yourself and the people you lead. Second, embrace risk-taking. People need to be comfortable with taking risks, especially when it's psychologically safe to do so. Risk-taking leads to learning and growth. The final thing is to focus on joining a great culture or creating one of your own. A lot of times, we forget about the importance of culture. Culture is a game changer, and if you can create a winning culture, you will be surrounded by people who will walk through walls for you, challenge the status quo, and accomplish great things. A great example of this is the NBA World Champion Los Angeles Lakers. Even though I'm a Clippers fan, I must admit they have created a winning culture. They have done this by setting clear goals, setting expectations for performance, holding people accountable, and letting people take a risk. This allows people to do great things and win!
How should chapters optimize their diversity and inclusion when it comes to recruitment and members?
For the chapters, I think it's about understanding the overall demographics at their institutions. You can't say, "I want to recruit Latinos when there isn't a strong Latino demographic on campus." If the chapter has access to student population data, then go analyze the data and provide recommendations to chapter leadership on what they should focus on from a recruiting standpoint. Let's say there is a strong black population on the campus; the chapter should have a strategy focused on recruiting black students for the coming rush season. There are large amounts of data related to the demographics of the students at each institution. The chapter members need to access and use the data to drive decision making.
What are some things you enjoy doing in your spare time?
Outside of the office, I enjoy spending time with my family, playing sports, and serving on the Board of Directors for the Boys and Girls Club of Long Beach and the Nestle USA Foundation.
In case you missed it, the following article is from the Winter 2021 issue of The Emerald. Written by The Emerald Staff. To read the issue, visit here.