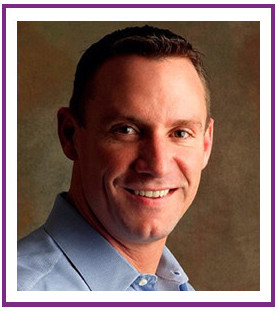 Editor's Note: This article was originally published by The Mountain View Voice on October 20, 2015 by Kevin Forestieri. Tony Siress was highlighted in our segment "20 Questions With…" on February 6, 2015.
The Mountain View Chamber of Commerce has found its new president and CEO in Tony Siress, a business executive who has started and managed several companies throughout the Bay Area.
Siress, a third-generation Mountain View resident, co-founded the business software companies Tidalwave Technologies and Younite after starting his career as a systems engineer. He later worked and consulted with several tech companies and served as the senior director of marketing and business at Sun Microsystems. He is also managing partner of several restaurants and wine bars in the area, according to the Chamber of Commerce.
In Mountain View, Siress was the founding president of the Mountain View Public Safety Foundation, a nonprofit that leverages support and donations from the community for the Mountain View police and fire departments, as well as the Mountain View Police Activities League. The nonprofit started last year, and was awarded the Celebration of Leaders Award this year by the chamber of commerce.
Siress replaces former chamber CEO Oscar Garcia, who announced his resignation earlier this year. Longtime board member Julie Hart Conde has been serving as the organization's interim CEO after Garcia left in September.
Tom Myers, chair of the chamber's board of directors, said there were a number of capable candidates who would have made great CEOs, and that the board definitely needed all the extra time Garcia gave them by giving six months notice, announcing his plans to depart back in March. Myers said, Siress stood out from the rest by having a broad business background starting and managing all types of companies.
"Tony (Siress) really brought something that was very different," Myers said.
A Santa Clara University graduate, Siress received his bachelor's degree in commerce, and went on to complete the Strategic Marketing program at Stanford's School of Business, according to the Chamber's press release. He is also a certified software engineer and developer.
Along with being born and raised here in Mountain View, Myers said it was a strong selling point that Siress wanted to give back to the community. In talking a position of trust in the community, he said, it's important to see that willingness to give back.
"And he has shown that giving back is what he wants to do," Myers said.