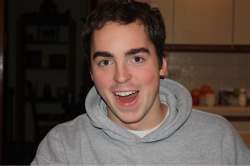 To the Men of Sigma Pi:
We want to reach out with a note of encouragement as you launch your week long commitment to Donate Life while increasing donation awareness at your respective schools.
Our son, Cameron, like many of you, lit up a room with his presence and energy. He had a gift of making everyone around him better. What you are doing this week with Sigma Pi and Donate Life is reflective of how Cameron lived his life – making others around you better!
You are now a part of an amazing ripple effect – propelled by goodness, kindness and positive purpose. The impact of your efforts is difficult to comprehend. What you do this coming week will most likely benefit someone you will never know. Simply stated, you are changing and saving lives!
Good luck this week! Cameron is smiling on all of you!
With hope & gratitude,
Rob & Lori Chana