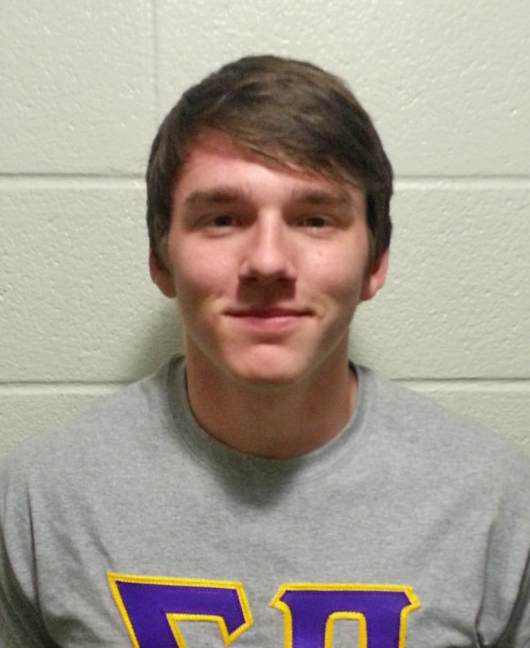 Sigma Pi Fraternity, International is proud to announce a landmark event for the fraternity.  Ethan Hernandez (Beta-Tau, Valparaiso '18) is the 100,000th initiate of Sigma Pi.
Hernandez was born and raised in Austin, Texas.  He currently attends Valparaiso University as a Physics major, with future plans to attend the United States Military Academy at West Point.
When the fraternity recruitment process came around in January, Hernandez decided to partake in the festivities; the free food and interaction with new people provided good reasoning to attend the events.  However, the men of Sigma Pi quickly made him realize the unique opportunity he could have with the fraternity.
Hernandez soon began attending events with the fraternity.  The welcoming and friendly demeanor of the brothers added more interest in Sigma Pi for Hernandez.  He saw the brotherhood and the potential to do great things with the group of young men he met during recruitment. He enjoyed the time he was spending so much that he invited a friend along for his second visit to the chapter.  During the bid acceptance stage, both young men made the clearest decision they saw in front of them: they chose to become members of Sigma Pi.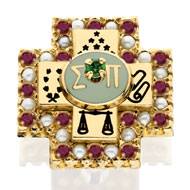 "Chance would have it that I'm the 100,000th, but it is no accident that Sigma Pi has grown to such a number of brothers," Hernandez said.  "Here's hoping for a continuation of what makes this fraternity great, and for 100,000 more to pledge their love and loyalty to Sigma Pi Fraternity."
Hernandez will be officially recognized at the ribbon-cutting ceremony for the new Executive Office of Sigma Pi Fraternity, International on March 29th.
Sigma Pi Fraternity was founded in 1897 at Vincennes University, in Vincennes, Indiana. The Executive Office is located in Lebanon, Tennessee. The Fraternity is one of the top men's collegiate organizations in North America, with more than 120 active chapters and colonies in the United States and Canada. With nearly 100,000 alumni and 5,500 undergraduates, our men strive for excellence by living our core values to promote fellowship, develop character and leadership, advance heightened moral awareness, enable academic achievement, and inspire service. Sigma Pi is the only Greek-letter organization with an international philanthropic program, The ACE Project, specifically designed to give back to our host institutions.