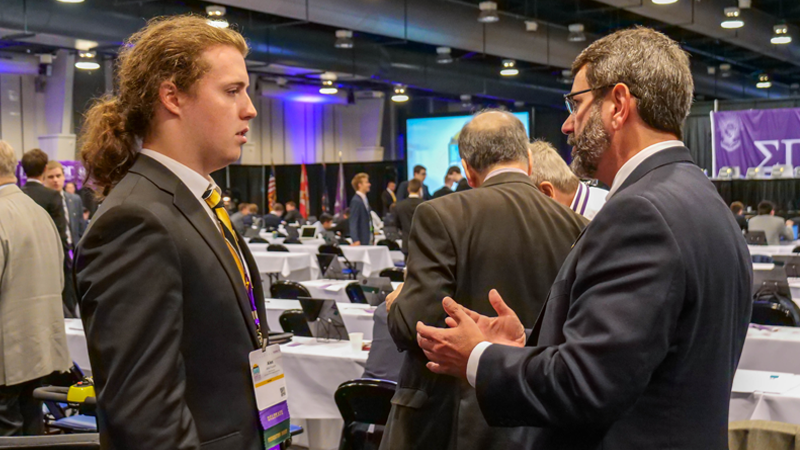 The importance of mentors is often overlooked and undervalued but the impact one has on a student can be life-changing. Volunteering your time as an alumni mentor not only benefits the undergraduate members with the critical guidance they need to succeed, it also provides the alumni volunteer with a personally rewarding and fraternally enriching experience.
Here are five benefits of being a mentor for Sigma Pi Fraternity:
Help undergraduate men shape their career goals.
Enhance your leadership skills.
Support undergraduate men develop a lifelong passion for Sigma Pi. 
Create long-lasting relationships with undergraduate, alumni, and fellow volunteers.
Assist Sigma Pi Fraternity's immediate growth and long-term sustainability.
Becoming an alumni mentor for Sigma Pi means so much more than just volunteering your time. As a Chapter Director or Province Archon, you will have the opportunity to provide guidance to undergraduates, helping them grow as individuals and as leaders. 
To learn more on how to volunteer, visit https://sigmapi.org/fraternity/volunteer/.