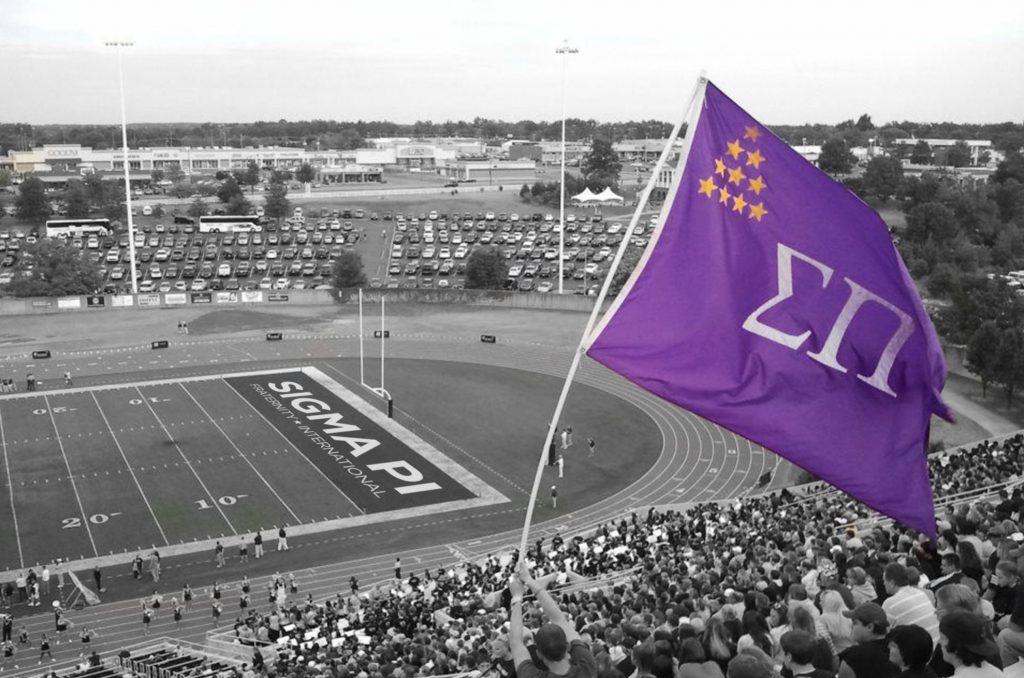 Editor's Note: This post was originally written by Briana Willis and intended for TheNews.org, the official website for Murray State News. If you would like to read this article how it was intended, please click here.
---
With Thanksgiving having come and gone and Christmas coming up, "giving back" is the reason for the season. Sigma Pi is stepping up to match this giving spirit.

Caleb Ellis, senior from Henderson Kentucky, is a member of Sigma Pi at Murray State. His girlfriend informed him of a patient at her place of work that needed chemotherapy treatment. Unfortunately, the child's family could not afford the treatment. Ellis was motivated to do something.

"As soon as I found out that this child's family was having trouble being able to afford chemotherapy I knew that I needed to do something," he said.

Ellis said that he noticed how many "pop tabs" that he and his fellow fraternity brothers had lying around, and felt compelled to use them to help raise money for the child's chemotherapy treatment.

By collecting one gallon of tabs from aluminum cans, Sigma Pi was able to raise enough money for one chemotherapy treatment.

"I decided to collect these pop tabs because I believe everybody should have a fighting chance," he said.

Philanthropy is a crucial part of many fraternities, including Sigma Pi.

"The Greek community donates a large amount of money to their respective philanthropic organizations yearly," he said.

The process of getting the pop tabs was easier having his fraternity brothers help him, Ellis said. By getting everyone involved, the time consuming process of collecting cans and taking the tabs off became less cumbersome.

"My fraternity brothers helped out so much by taking the tabs off hundreds of cans," he said, "It isn't hard to support something when it means so much to you."

Sam Sonnier, junior from Louisville, Kentucky, helped his fellow brother by collecting tabs from aluminum cans.

"This is especially important because it could be the difference between life and death for someone," he said, "It is also so easy to collect pop tabs."

Sonnier said philanthropy is everywhere and said more people don't get involved because the word itself sounds bigger than it is.

"Most people think to be philanthropic you have to donate thousands of dollars," he said, "Helping your elderly neighbor rake leaves is philanthropy and easy too while making a huge difference for them."

Sonnier said he felt motivated to help Ellis because cancer specifically is so horrific, and anything to alleviate a challenge for the child is something worth doing.

The fight to cure the cancer for the child is not over though.

"We have donated enough for one treatment, with leftovers from the first donation," Sonnier said.

Ellis said they are going to continue collecting pop tabs.

"I think I can collect enough to get his entire treatment free," he said. "If anybody has any pop tabs or would like to know more they can feel free to contact me."

For those wishing to donate, they can contact Ellis through email, at cellis10@murraystate.edu.