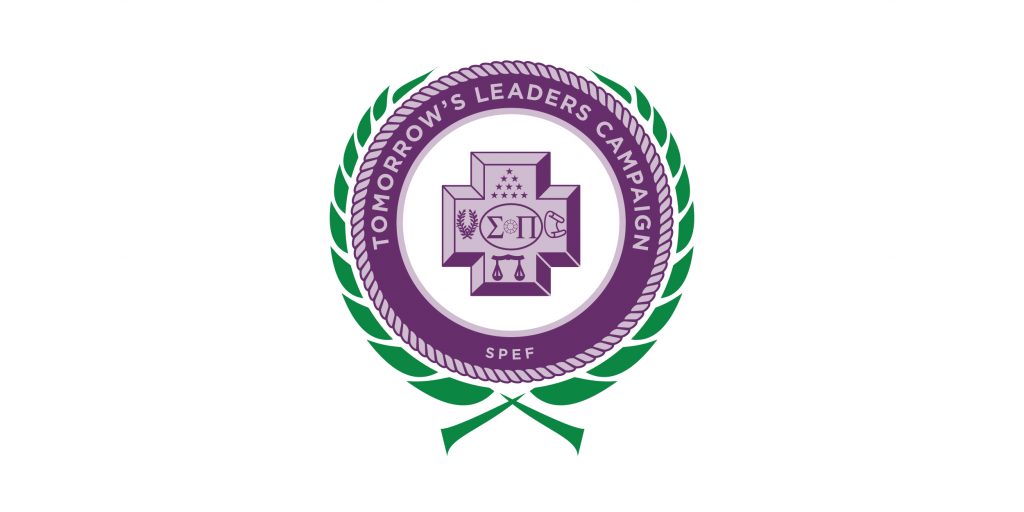 Your support of our Tomorrow's Leaders campaign will empower our members to become superior leaders in their chapter as well as effective and principled leaders of the broader society mit amazon prime music herunterladen.
Sigma Pi Fraternity, International is 125 active Chapters & Colonies strong and recently initiated its 100,000th member.  We are united in brotherhood with kindred minds and kindred spirits: conscious of our civic, national, and international responsibilities; leaders and team players; respectful and worthy of respect herunterladen.
Your Sigma Pi Educational Foundation seeks to fortify Sigma Pi for the future by improving and strengthening the Fraternity's educational programs and, as a result, our undergraduate members icloud fotos album herunterladen.
Our campaign goal is $500,000.  76 alumni have already given/pledged $363,000 toward the campaign.  This campaign will fund endowments for the Mid-Year Leadership Conference and Sigma Pi UIFI (Undergraduate Interfraternity Institute) to ensure the long-term stability and sustainability of these two programs herunterladen.
Mid-Year Leadership Conference
A powerful weekend event held annually in St. Louis, Missouri.
Trains select members of each Chapter's newly elected officers star stable spiel herunterladen.
Infuses the vision, skills and strategies required to manage a successful Sigma Pi Chapter.
Alumni volunteer training provides support to Chapter advisors and mentors pizza connection 2 kostenlos downloaden vollversion.
Attendees testify they are stronger Chapter leaders as a result.
Sigma Pi UIFI
Sigma Pi UIFI is a five-day institute that brings together Sigma Pi men from across North America to create opportunities to explore, define, and enhance their leadership skills, personal awareness, commitment to their fraternity, and grow to expect values based action from themselves and those they lead bücher bei amazon herunterladen.
Held in Lebanon, Tennessee for one selected member from each Chapter.
Benefits seen at the Chapter level in recruitment, stronger values, and a stronger brotherhood ccleaner on german for free.
How you can make a difference:
One time gifts or three-five year pledge period.
Maximum flexibility with Monthly, Quarterly, or Annual gift installments anno 1701 kostenloser download.
All gifts made the Sigma Pi Educational Foundation are tax deductible.
Please help us by investing in Tomorrow's Leaders.
[button link="http://sigmapiedfund.org/capitalcampaign" color="green3″ size="large"]CLICK HERE TO DONATE NOW[/button]
SIGMA PI EDUCATIONAL FOUNDATION BOARD:
Chairman – Dr herunterladen. Jay C. Joern, Jr. (Gamma-Sigma, Missouri '72)
Vice Chairman of Administration – PGS Larry Rovira (Epsilon-Nu, Cal State-Fullerton '85)
Vice Chairman of Investments – David Presson (Gamma-Upsilon, Murray State '81)
Vice Chairman of Development – Mason Cozart (Epsilon-Kappa, Southern Arkansas '83)
Vice Chairman of Legal Affairs (Interim) –  Allen W. Yee (Alpha-Phi, Georgia '99)
Treasurer – Ricky Marshall (Alpha-Pi, Arkansas State '92)
Secretary – Tim Quick (Sigma, Iowa State '01)
Trustee – Michael Simmons (Epsilon-Nu, Cal State-Fullerton '87)
Trustee – Shea Stickler (Beta-Kappa, Arizona State '90)
Trustee – PGS Donald J. Cox (Kappa, Temple '55)
Trustee – Nelson Farris (Beta-Omicron, Cal State-Long Beach '66)
Trustee – GS E. Andrew Morris (Gamma-Upsilon, Murray State '70)
Trustee – PGS Edward Levesque (Eta-Eta, Bridgewater State '89)
Advisor Trustee – Paul Hansen (Beta-Tau, Valparaiso '80)
Advisor Trustee – John McCann (Alpha-Mu, NJIT '83)
Advisor Trustee – Jeffrey Yordon (Beta-Sigma, Northern Illinois '70)
Honorary Life Trustee – PGS Frank Fryburg (Theta, Penn State '49)
CAPITAL CAMPAIGN COMMITTEE:
Chairman – James T. Jennings (Gamma-Upsilon, Murray State '93)
Member – Craig Donnelly (Beta-Chi, Loyola-Chicago '01)
Member – Paul Hansen (Beta-Tau, Valparaiso '80)
Member – Dr. Jay C. Joern, Jr. (Gamma-Sigma, Missouri '72)
Member – Edward Mora (Beta-Omicron, CSU-Long Beach '93)
Member – Adrian Rodgers (Beta-Kappa, Arizona State '10)
Honorary Chairman – PGS Donald J. Cox (Kappa, Temple '55)