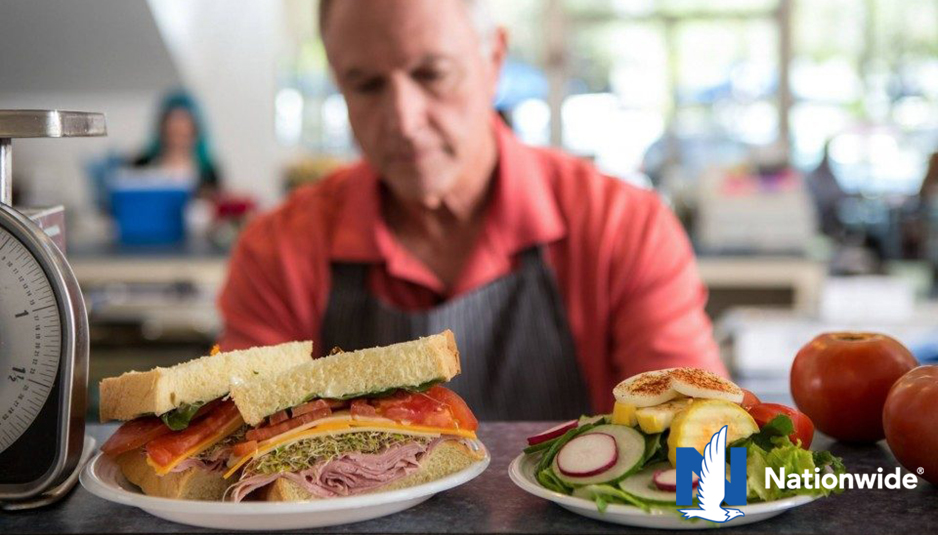 Editor's Note: The following content is provided by Nationwide, a licensed partner of Sigma Pi Fraternity, International.  For more information on the partnership, visit this page.
Who doesn't like dining out? It's social, you can try new things and, best of all, you don't have to cook. The downside? The bill. In 2013, the average American household spent $2,625 eating at restaurants. While dining out can quickly become expensive, there are ways to save. Here are 8 of them:
1. Add coupon websites to your menu
If you're a savvy diner, you're likely acquainted with sites like Restaurant.com. If you're not, introduce yourself to the site that sells discounted gift certificates to various restaurants. Groupon and Living Social offer similar discounts. Simply sign up for the sites' emails, as well as specific restaurant sites, to learn about their promotions.
2. Scout out specials catered to kids
If eating out is a family affair, look for restaurants that have kids specials. Some offer free kids meals with the purchase of an adult menu item; others have kids-eat-free nights with no purchase necessary.
3. Hunt for happy hour deals
Many restaurants offer reduced drink AND food prices during happy hour. If dining before the traditional – and busiest – restaurant dinner time isn't your taste, try ordering your meal right before the end of happy hour.
4. Download apps before ordering apps
Free dining apps to help you save are plentiful. Groupon, for instance, can save you up to 40% when you book on its site. Find deals at restaurants, bars and cafes with Shoppe by Scoutmob, which features an extensive database of restaurants in some of the country's most popular cities.
5. Pick up points with restaurant rewards programs
Dine out often? Consider signing up for restaurant rewards programs, such as iDine or OpenTable. iDine members can earn up to 15% in cash back benefits.OpenTable members can also earn points when they make a reservation through the site. Once you accumulate a certain number of points, you may redeem them for future meals.
Have a favorite dining spot? Many restaurants offer their own loyalty rewards programs. Just ask.
6. Share meals, get deals
Many restaurants serve very generous portions. If you're dining with a group, consider ordering a few different meals to share, rather than one per person. This way, everyone can sample from several plates. Plus, splitting meals may leave more room for dessert, which makes the savings even sweeter.
7. Save by being a social butterfly
From big-name chains to mom-and-pops, restaurants of all sizes are becoming more social media active. Becoming a friend or fan on their Facebook and Twitter sites can often lead you to deals, such as free appetizers or coupons.