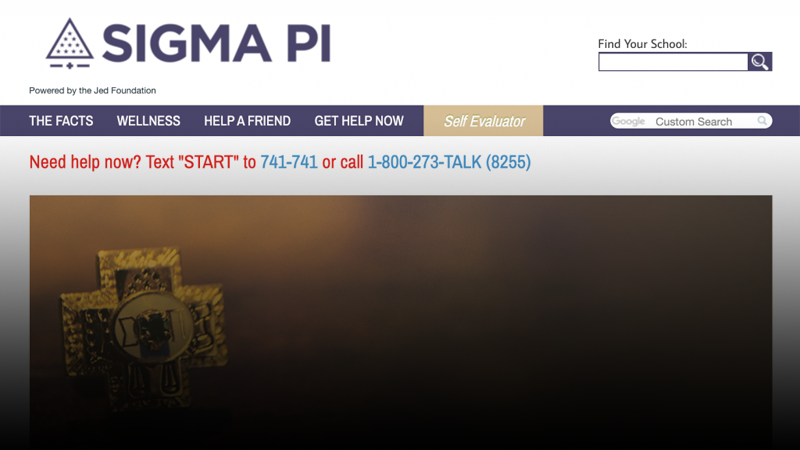 Sigma Pi Fraternity is pleased to announce the launch of Sigma Pi Lifeline, an online mental health resource center. 
ULifeline provides college students with information about emotional health issues and the specific resources available on their campus. It also offers a confidential mental health self-screening tool.
This online mental health resource is made possible with the partnership of The Jed Foundation (JED), a leading nonprofit that exists to protect emotional health and prevent suicide for our nation's teens and young adults. 
"We are thrilled to provide the Sigma Pi LifeLine for our members," said Executive Director/CEO Jonathan M. Frost. "Mental health can often be overlooked but we believe it is vital to educate our members how to make their emotional health a priority." 
The average onset for many mental health conditions is the typical college age range of 18 to 24 years old. In fact, according to the National Institute of Mental Health, 75 percent of all individuals with an anxiety disorder will experience symptoms before age 22. Other students, who might not have clinical anxiety or depression, still suffer.
Promoting the importance of mental health to our members, is something the organization believes is an important topic to discuss.
Visit Sigma Pi Lifeline at sigma pi.ulifeline.org.