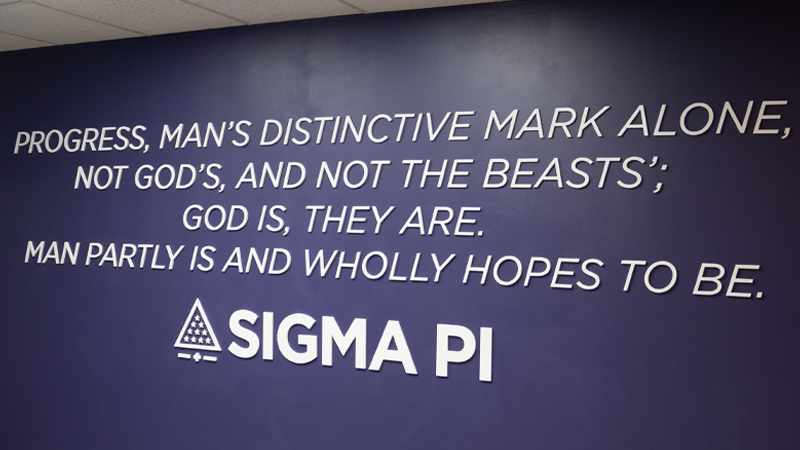 In early August, the Executive Office moved from its previous headquarters in Lebanon, TN to an office space at The Oaks Office Complex near downtown Nashville, TN. After seven years in the old office building, the move to a more practical office space took time to transition but was essential to maximize resources. This transition has allotted more space in our fiscal planning for member resources, plus more engaging staff collaborations with all members in one office environment. 
Check out the gallery to see the new space and all it has to offer, from the bold lobby to showcasing areas of the office that embody Sigma Pi Fraternity. 
Each photo area that line the halls has significant meaning, from brotherhood and travel to conferences and service. The Emerald Wall will rotate with updated issues of the cover, photo finish, and archive sections.
An exciting new addition to the office is a studio area for creating video content that ranges from education and training to social media fun. Additionally, the conference area allows for collaborative work among departments to review content with the new meeting display. 
Finally, the new office features cabinetry showcasing items from the historical archives of Sigma Pi. Included in this are various items from the origination of Tau Phi Delta, badges from throughout the history of the Fraternity, items from the original Delta Kappa Fraternity, military and government-related items, and more.