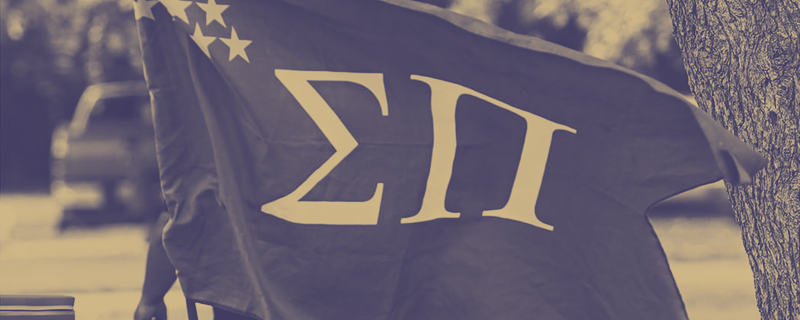 Why Province Archon Ian Itschner (Oregon State '91) Believes in Sigma Pi
Will Marsh (Pennington & Company), contributing writer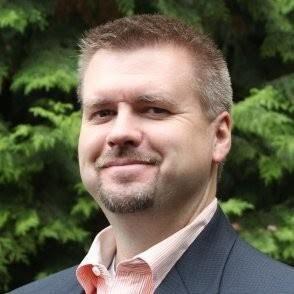 When Ian Itschner (Oregon State '91) left his small town of 3,000 people, he was the first in his family to go to college. He knew nothing about fraternities or "rush," missing the whole process his first semester. Then he saw an article in the school newspaper, inviting students to recharter Omega Chapter of Sigma Pi. Without fully knowing what that meant, Ian showed up to a meeting; he later became one of the six refounding brothers.
Alumni leadership, who had been renting out the chapter house, returned it on the condition the chapter fixed it up together. Ian and his new, growing brotherhood enjoyed a summer of learning house maintenance together.
"I didn't know them at the start of the summer, but we were now brothers," Ian said. Coming from a small community where everyone looked like him, he now met people of different races, faiths, and many more diverse backgrounds. "Without Sigma Pi—without reading that article—I probably would have stayed as that little small-town guy sitting in an apartment and never doing anything different."
Working Together
Instead, Ian grew alongside his brothers. Their college years continued, and the members of Omega Chapter had 50 friends to help them through breakups or the loss of a family member. They also enjoyed the good times; one of Ian's favorite fraternal lessons was learning to throw a party.
"Since they were dry parties, you had to be extra creative to make them fun," he noted. Some of Ian's favorite memories come from the elementary school-styled carnival events they threw, including a putt-putt course through the chapter house. Most of all, Ian was proud of Sigma Pi for hosting events where women felt safe and everyone had a good time.
Ian also thanks Sigma Pi for his career success, including over 20 years in consulting. The brotherhood taught him patience and compassion for those with different beliefs and perspectives, which was crucial in working with clients. "When you're collaborating, you can belittle people who disagree with you or you can learn to persuade them and get them on board," he explained. "Say we're helping two companies merge into one: we'll talk through the difficulties because we have a common goal to unite as a team. And at the end of the day, we're all working together."
A Better Community
Ian's involvement with Sigma Pi is far from over with 20 years and counting as the Pacific Northwest Province Archon. For years, the only undergraduate Chapters in the province were at Washington State and Oregon State. The province has expanded this year, meaning Ian will also oversee the Chapters at UC Santa Cruz, Cal State Chico, Santa Clara University, and UC Berkeley.
"It's easy to forget in college that it's not just your chapter—we have a whole Fraternity network," Ian explained. "My job is to keep local chapters and alumni groups informed (beyond what they might see in a quick email) and motivate them to think globally about what Sigma Pi is." He also provides coaching and support wherever he can, helping rally alumni to work with chapter leadership. "Some years I have to be super involved; less so in other years."
Ian's motivation to support Sigma Pi, both financially and by volunteering, is simple: "If I want great neighbors, coworkers, community leaders—what am I doing about that? It's easy to sit around and complain, but if I can do something or donate when I'm able, I should." By working with today's undergraduates, Ian hopes to help brothers become that positive change in someone's life. He's also glad to help them as a monthly donor to the Sigma Pi Educational Foundation, giving what works within his means. "Sometimes it's minimal—then when times are good, I call the Executive Office and ask them to bump it up."
"Working with young people invigorates me," he added. "Some people my age think they're stupid—I think they're just not jaded yet. They see the opportunities ahead and are excited to explore them."
As a volunteer, Ian always encourages Sigma Pi brothers to make the most of their school opportunities and seize opportunities to network and make connections.
You can connect with Ian right now at iani@itschner.com.