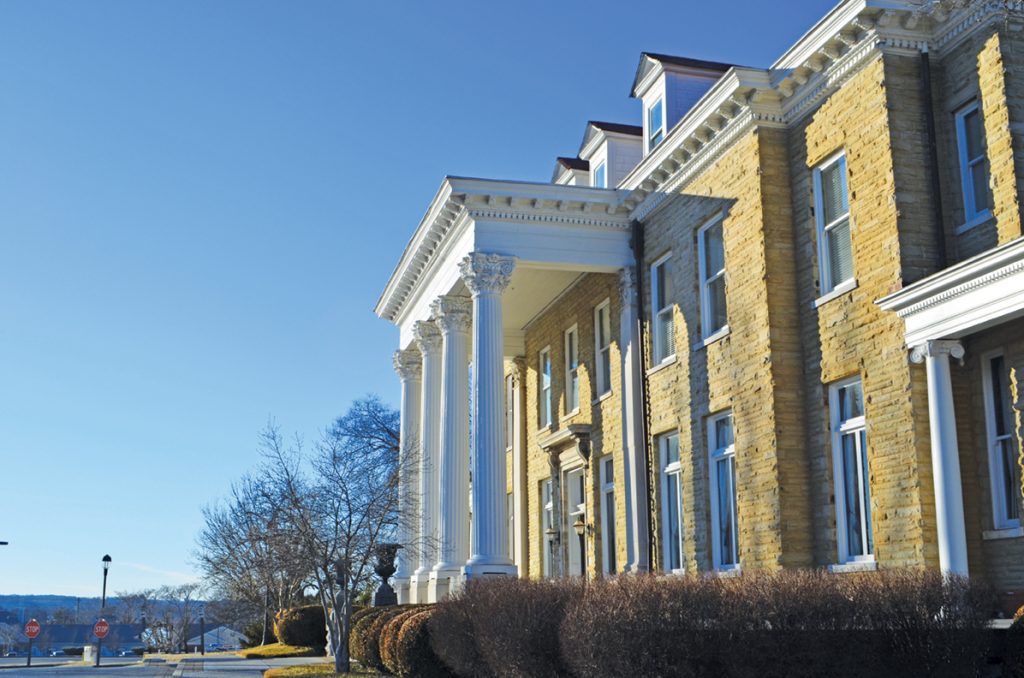 On March 28 & 29, 2014, Sigma Pi Fraternity officially set the standard for fraternity executive offices with the dedication of The Mitchell House.
As part of the two-day celebration, we saw many brothers, ranging from undergraduates to young alumni and past Grand Council members. It was truly a special time for Sigma Pi. In total, there were 11 Past Grand Sages in attendance, along with other Past Grand Officers, current Grand Council members, current and past Educational Foundation Board of Trustee members, alumni volunteers, and many others. Undergraduate brothers came from every corner of the map, ranging from 30 minutes away at Middle Tennessee State University, to others from our Canadian chapters who made the trek "south of the border" to Lebanon, Tenn.
Additionally, current and past members of the Grand Council, along with Executive Director Michael Ayalon, pinned the 100,000th initiate of Sigma Pi, Ethan Hernandez (BT, Valparaiso '18).
Throughout the event, we saw many alumni step forward to donate to the growth of Sigma Pi through sponsorship opportunities at The Mitchell House. You can also leave your mark on the future of the Sigma Pi Executive Office by sponsoring a location of your choice. All sponsorship donations go directly to benefit the educational pursuits of Sigma Pi and its members through the Sigma Pi Educational Foundation.