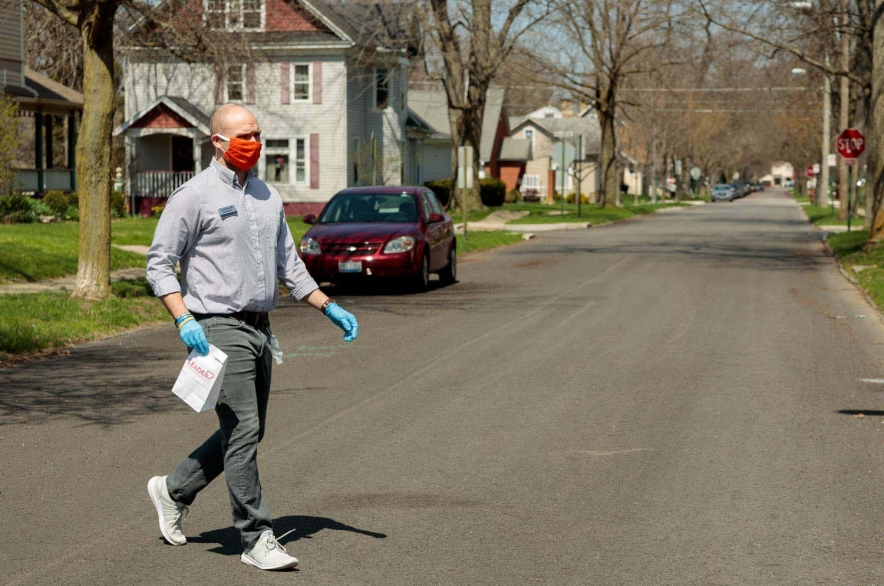 The following contribution is from Clay Miller (Ohio Northern '18) who has also served as a Chapter Advisor for the Zeta Chapter, where he was granted Outstanding Advisor of the Year among all of Ohio Northern University Greek Life. To see Clay Miller featured in Ohio Northern University News, visit here.
My name is Clay Miller. I am a 2019 graduate from Ohio Northern University Raabe College of Pharmacy where I was involved in a myriad of pharmacy organizations, as well as playing four years on the Ohio Northern Polar Bears Football Team and, of course, being a proud Founding Father of the recharting Zeta Chapter at Ohio Northern University. 
Upon graduating and passing the boards to become a registered pharmacist, I underwent the opportunity to serve as a postgraduate year one (PGY1) pharmacy resident with ONU HealthWise, a clinical health enterprise serving the ONU community and surrounding rural population with health-related needs. With this experience, I was granted the opportunity to create a project during my residency year, providing home visitation and prescription delivery to the surrounding community. 
This idea sprung from my past experience of being a pizza delivery guy with East of Chicago for several years while in college and seeing the benefit of providing service and accessibility to those in need. Therefore, the idea was really to have a "pharmacist on wheels" to drive around to communities and personally deliver medications. This also allowed me to provide any additional services, such as blood pressure checks, medication management, and even address any social determinants of health (travel barriers, food insecurity, mental health, etc.) that may be limiting access to care that the patients deserve.
This project served to be very important during the COVID-19 pandemic as many individuals were homebound and unable to go out into the community due to Ohio guidance statements. Even though no home visitations were completed during this time because of the virus, the prescription delivery program served to be extremely beneficial to those in need. 
Since my residency completion, I have taken up an independent community pharmacist position with Brisson Drugs in St. Paul's, North Carolina. I serve a rural population and provide medication adherence and clinical oversight for the MedSmart program. This program fosters home delivery and offers other accessible care, paralleling my previous experience with ONU HealthWise.