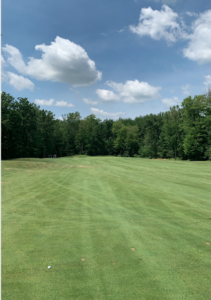 Trying to stay connected during the pandemic can be challenging. Between the health and safety guidelines in your community and the balance of keeping members socially distant, it can be daunting to try and hold an in-person event. This is where outdoor outings can be a great filler for the time being. And what better activity than golf!
Golf outings allow members to remain socially distant while also proving to have high engagement and gain substantial donations for your chapter or alumni association. 
While planning your golf outing, be sure to follow the CDC guidelines, including social distance, hand hygiene, and of course, masks. 
Here are a few alumni associations and chapters that have had successful golf outings during the pandemic: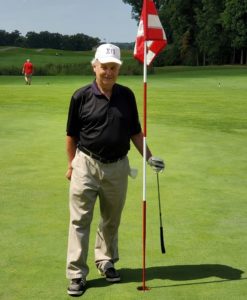 Sigma Pi Alumni Association of Saginaw
The annual Sigma Pi Alumni Association of Saginaw (SPAAS) golf outing benefits the endowed scholarship fund administered by the Saginaw Valley State University (SVSU) Foundation.
This past July, the golf outing was held at Timbers Golf Course in Vassar, Michigan. With 21 teams, SPAAS was able to raise $1300. This now allows them to provide over $1,000 in annual scholarships to active Sigma Pi members.
Despite COVID-19, this year was their highest attendance, including the first-ever alumni wives team.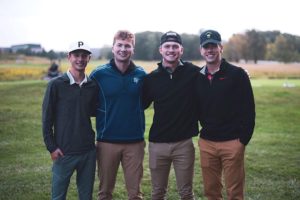 Columbus Alumni Club
The Columbus Alumni Cub held their fifteenth annual golf outing in August at the Delaware Golf Club. The alumni club was able to socially distance 18 golfers and raise funds through hole and sign sponsorships.
The money raised will be used for club activities like a Fall Homecoming and this coming Founders' Day celebration. The highlight of the day was when brother Wib Angles (Ohio State '61) shot an eagle from 130 yards from the hole.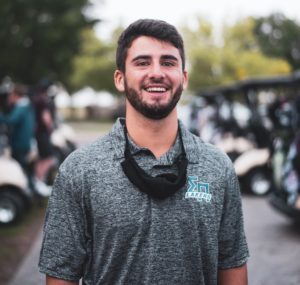 Theta-Rho Chapter Golf Outing
Theta-Rho Chapter at Grand Valley State held its 2nd Annual Golf Outing, which was a great success! Due to COVID-19, there was a limitation of the number of attendees, but Theta-Rho was still able to meet the desired number of golfers. Theta-Rho was able to raise $6,385.92 for the Hero Foundation.
As for the day of the event, both the CEO of the Hero Foundation and CEO of Sigma Pi were able to be in attendance. Despite some rain, the event went very smoothly, and they look forward to hosting it again next year!