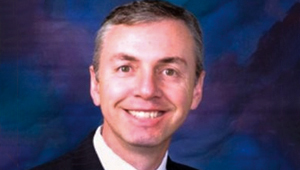 Matt Kuhn (Embry-Riddle '88), Chapter Director Eta-Sigma
Dr. Matt Kuhn (Embry-Riddle '88) is the Chapter Director for Eta-Sigma at Colorado State. Dr. Kuhn has done incredible work with the Chapter, including securing a new house for Eta-Sigma.
Dr. Kuhn said "It has been a hard road to get a fraternity house going during a pandemic… the opportunities for large housing that are zoned properly and near CSU are far and few between."
A house became available as a fraternity could not fill it and Dr. Kuhn jumped at the opportunity but challenges continued.
"Getting enough brothers to agree to live there on such short notice turned out to be the hardest part. It came down to the wire but we finally got enough people to live in the house. I had to scramble together with three other alumni on our alumni advisory board to get a housing corporation started. I started a GoFundMe campaign to raise needed funds from alumni."
"Now, the full lease has been signed including sub-leases for each residing tennant and the deposit has been sent to the landlord. We move in August 31st. There are still many things to do to set up utilities and the like but we can see the light at the end of the tunnel."
Congratulations Eta-Sigma on your new house and great work to Dr. Kuhn!