The Founders' Award is the highest and most prestigious honor which the Fraternity bestows upon an individual brother. The selection is based upon outstanding contributions or exceptional service in business, a profession, education, or humanitarianism, including service to Sigma Pi or the fraternity industry overall. Before each Convocation, the Grand Council selects the recipients from among those brothers recommended by chapters and alumni clubs. The presentation of the Founders' Award takes place during the closing banquet of each Convocation.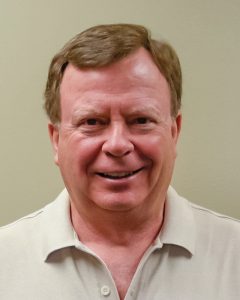 William McGinnis (Indiana '66) – William McGinnis is an initiate of Beta Chapter at Indiana University-Bloomington where he earned a Bachelor of Arts in Zoology. After graduating from Indiana, McGinnis also earned a Bachelor of Science in Pharmacy from Butler University, where he was later inducted into the Butler College of Pharmacy and Health Sciences Hall of Fame.  McGinnis spent the greater part of his career in pharmaceuticals and as a leader in the healthcare industry.
During his 27 years at Eli Lilly, an American company that is a global leader in the pharmaceutical industry, McGinnis served in a variety of assignments in the company's North American operations. He was General Manager of Imaging and Therapeutic Research at Hybritech, based in San Diego; General Manager of the Medical Devices and Diagnostics Division of Eli Lilly Canada (now Guidant Canada); General Manager of the Diabetes Alliance between Eli Lilly Canada and Boehringer Mannheim Canada; Vice President of the Endocrine Business Unit of Eli Lilly Canada; and Segment Leader of Institutional Accounts for Eli Lilly USA. 
After retiring from Eli Lilly, McGinnis served as President and Chief Executive Officer of Diabetogen Biosciences, Inc. and as Vice-Chair of the Board of Viron Therapeutics, Inc. both based in London, Ontario, Canada. He was also President and Chief Executive Officer of Acera Biosciences Inc. and Chief Operating Officer of Bioenergy Pharmaceuticals and Cell Technology, both based in Minneapolis, Minnesota.
McGinnis served on the Board of Directors and as Managing Director of Heartland Biosciences Inc. In addition, he was President and CEO of NephRx Corporation and served on its Board of Directors. McGinnis served as Chief Executive Officer of Sagamore Podiatry Products and as Chief Operating Officer of Imhotep, LLC. 
McGinnis served on the Board of Directors of the London Ontario Economic Development Corporation and was a founding member of the London Life Sciences Council. He is a past member of the National Board of Directors of the Juvenile Diabetes Foundation of Canada. McGinnis served as United Way Champaign Chair for Eli Lilly in San Diego and Lilly Canada. 
Alongside fellow brother Jeff Young (Indiana '85) McGinnis was also a co-founder of Centurion Clinical Research, LLC, a Phase I-IV clinical trial unit, where he served as Chief Executive Officer and on its Board of Directors. 
In the world of Sigma Pi Fraternity, he serves as President of Beta Chapter of Sigma Pi at Indiana University, Alumni Association Board of Directors and as President of the Indiana University Alumni Inter-fraternity Council.  He is also a past member of the Butler University College of Pharmacy and Health Sciences Board of Visitors and past member of the Board of Directors as Treasurer of Key Consumer Organization.
Currently, McGinnis operates McGinnis Life Sciences Consulting, LLC, a life science consulting practice based in Carmel, Indiana. He is co-founder and co-owner of Home Snack Foods, LLC, maker of Awesome Granola, where he also serves as Chairman of the Board.
——————————-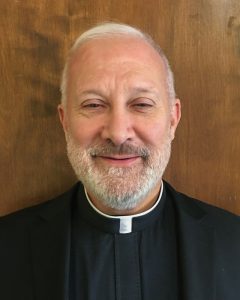 Michael Hobson (Worcester Polytechnic '81) – Reverend Michael A. Hobson is an initiate from Gamma-Iota Chapter at Worcester Polytechnic Institute where he obtained a Bachelor of Science in electrical engineering. Fr. Hobson served five years in the United States Air Force, becoming a commissioned officer stationed at Edwards Air Force Base in the Mojave Desert of southern California. As a Flight Test Engineer, he was involved with research, development, and testing of the F-15E and APG-70 jet aircraft radar systems, with flight time in the F-15 and F-4 jet aircraft. 
Discerning a life-long call to the priesthood, Fr. Hobson left the military to attend Saint Pope John XXII National Seminary in Weston, Massachusetts, where he received a Master of Divinity degree in Theology. Fr. Hobson was ordained a Roman Catholic Priest in 1997 and currently is pastor of Our Lady of the Lake in Halifax, Massachusetts, and St. Joseph the Worker in Hanson, Massachusetts parishes. In these pastoral roles, Fr. Hobson serves the spiritual and daily needs of his parishioners. As Spiritual Director for the Family Healing and Recovery Ministry, he has been especially supportive and dedicated to those affected by substance use disorder, giving hope where despair may ever be present. His compassion, guidance, and encouragement has helped lead many from the path of destruction to a full and purposeful life. His prayerful guidance has brought healing to broken families through forgiveness, mercy, and love. 
Growing up in a family with three brothers and two sisters, and having thirteen nieces and nephews, Fr. Hobson has long considered the brotherhood of the Fraternity to truly be his larger family. While in high school he never imagined himself joining a fraternity, however he found the Creed of the Fraternity did not contradict any of his personal faith beliefs, but instead found the ideals of brotherhood not only inspiring, but realistically attainable. As with the motto, "Progress, man's distinctive mark alone, Not God's, and not the beasts'; God is, they are. Man partly is and wholly hopes to be," Fr. Hobson is fully aware of the developing nature of the human person. Believing strongly in every word and line of the Sigma Pi Creed, Fr. Hobson has committed himself to helping the brotherhood in any way possible, especially as past Alumni Club President (Psi Theta Nu) for many years with Gamma-Iota, and helping establish the Iota-Rho Chapter, as Colony Director in 2014, at Keene State College in Keene, New Hampshire.
Fr. Hobson continues to believe with absolute certainty in the Creed and that striving for excellence through on-going scholarship and developing character is key to becoming fully human and fully alive. Fr. Hobson enjoys camping, hiking, scuba diving, underwater hockey, movies, sushi, spiritual reading, and biblical coin collecting.