10sepalldayAlumni Event - Theta-Rho Golf Outing
Event Details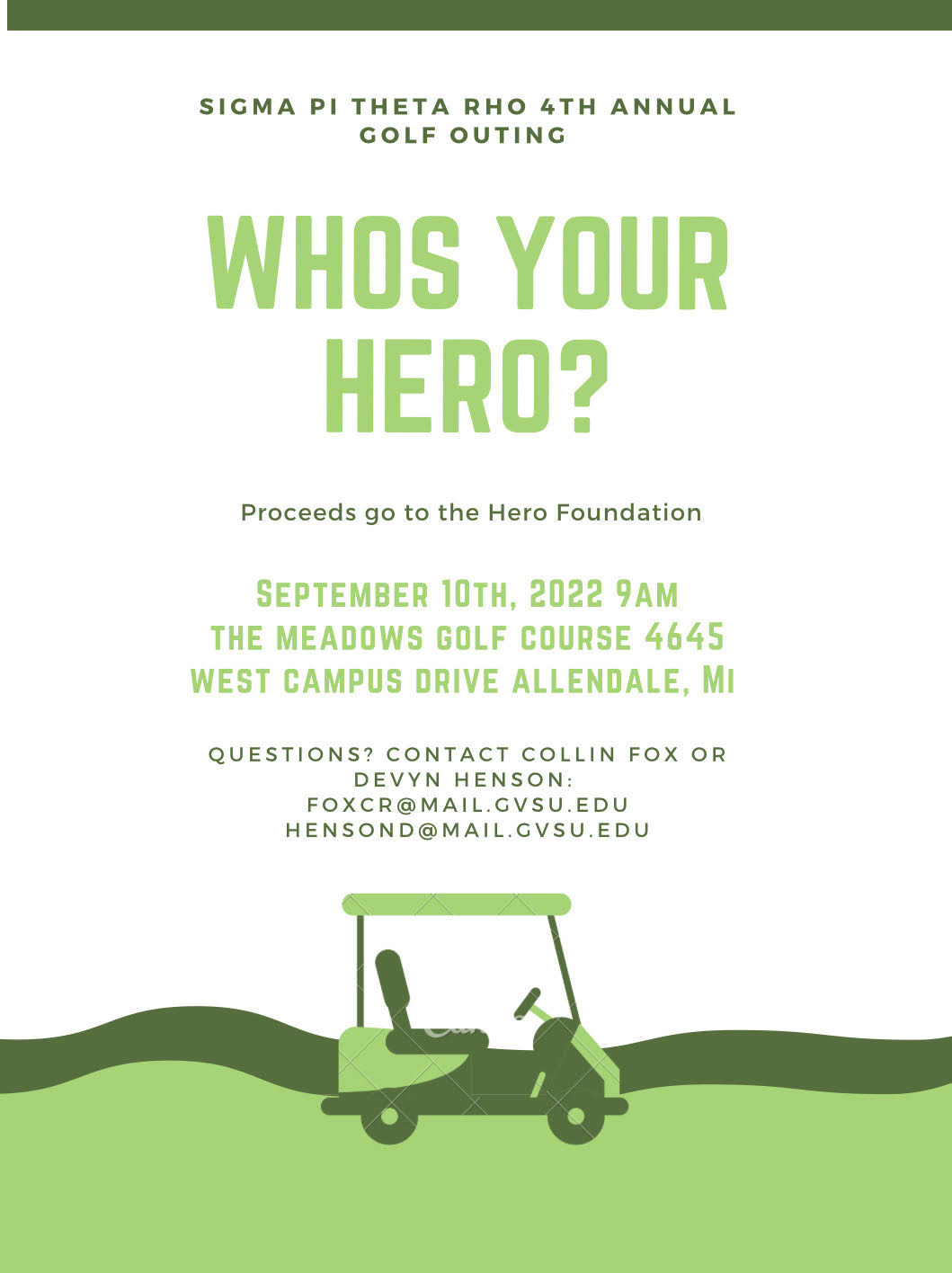 Registration for the 4th Annual Sigma Pi Theta-Rho golf outing is now open! Click here to register. The proceeds for this outing will be going to The Hero Foundation. For those that don't know, the Hero Foundation is a non-profit organization that provides financial assistance to Michigan families that have been impacted by cancer (herofoundationmi.org).
With last year's outing being such a great turn out and raising around $9,000 for the hero foundation, we have decided to set our sights even higher this year with a goal of raising $15,000!
For questions, please contact Devyn Henson at hensond@mail.gvsu.edu or 810-938-4347.