From May 12 through May 15,  Sigma Pi Fraternity, International will be revealing the four Founders' Award recipients for this biennium.  These men will be recognized at the 52nd Biennial Convocation in Orlando, Fla. The highest honor within Sigma Pi is the Founders' Award. It is strictly reserved for the most exemplary members of our organization for their contributions within their profession, their community, the Fraternity, or other field of endeavor, including "service to God and Man."
---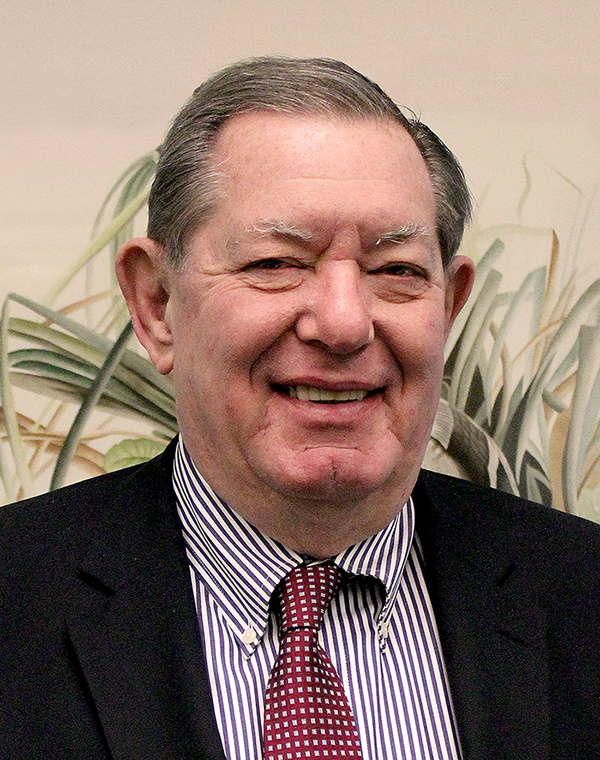 For over 60 years, Brother James Keene (Mu, Cornell '57) has lived the Sigma Pi creed as a stellar supporter of both Mu Chapter at Cornell University and as a civic leader in his community.  After pledging the Fraternity in the fall of 1953, James has served with dedication, devotion and passion in order to establish Mu Chapter as not only as a strong organization, but also to complement its stability in both housing and scholarship funding.
As a civic leader, James served unselfishly while giving back to his community and the theatre arts.  He was the Founder of both the Opera Omaha Council and of the Brownville Concert Series.  He has served as President and Chairman of Opera Omaha; Chairman of the Omaha Symphony Foundation, President of the Omaha Symphony Men's Council; as a Trustee of the Joslyn Art Museum in Omaha, Nebraska; Advisory Board for the Johnson Art Museum in Ithaca, New York; and finally as former Trustee for Doane College in Crete, Nebraska.
His current civic involvement includes Member of the President's Council for the Colonial Williamsburg Foundation, Williamsburg, Virginia; Board Member and Co-Chair of private fund raising for the Nebraska Shakespeare Festival in Omaha, Nebraska; Member of the Cornell University Council in Ithaca, New York; and Board Member, Co-Chair and Program Director of the Brownville Concert Series in Brownville, Nebraska.
Keene and his wife, Ruth, were recognized by the Governor of Nebraska with The Nebraskland Award in recognition to their service to the entire State of Nebraska, and also The Governor's Arts Award, for their significant contribution to the artistic life of the State of Nebraska.  In 2012, in recognition of his long service to Mu Chapter, the chapter and alumni establishment of a special fund in James' name to assist the chapter Sage financially, and the commissioning of an oil painting of him that hangs in the Chapter House in Ithaca.
Keene's dedication to scholarship, art, and Sigma Pi has been marked with excellence.  We are proud to recognized his accomplishments by presenting him with a 2014 Founders' Award.