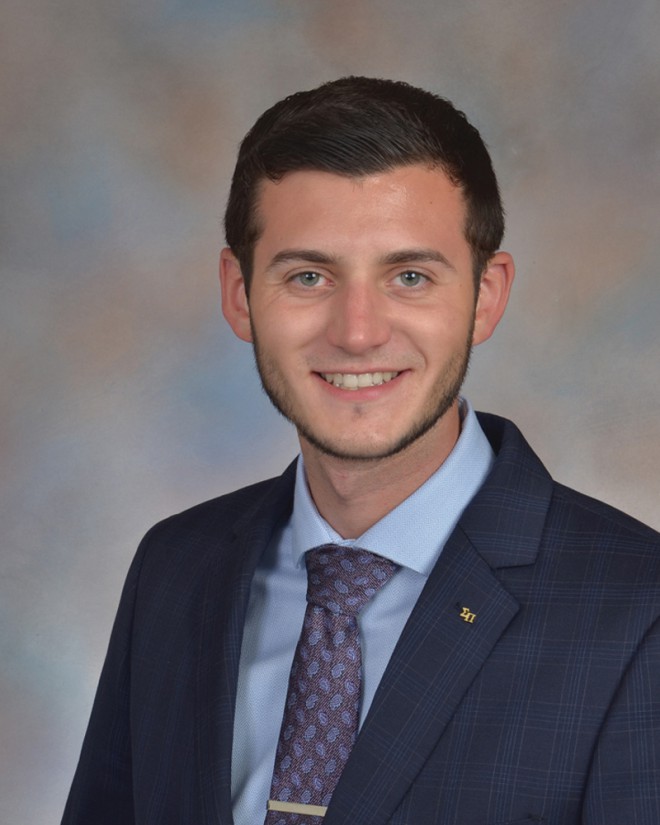 Jacob Camilleri
Chapter Management Associate
Jacob Camilleri (Saginaw Valley State '14) serves as a Chapter Management Associate for Tier IV. In this role, he supports the needs of chapters, colonies, and alumni clubs.
Camilleri is a first-generation college student who graduated from Saginaw Valley State University with a degree in exercise science in which he hopes to one day pursue a master's degree in sports administration to become an athletic director. Camilleri served Theta-Beta Chapter at Saginaw Valley State as Vice President for two years and Recruitment Chair for one year while also being on Athletics Chair and Public Relations Chair.
In his time at SVSU he helped his Chapter win Student Organization of the Year, win Greek Week, win Homecoming three years in a row, helped his Chapter receive a Top 25 Grand Chapter award, and helped organize a 5k that won Theta-Beta a national award. He has recruited over 40+ men to join his Chapter and pursue their quest for excellence.
Currently works with:
Bridgewater State
Cal State Dominguez Hills
Carleton
Detroit-Mercy
Drury
East Stroudsburg
FDU-Metropolitan
Fitchburg State
Indiana of Pennsylvania
Keene State
Lawrence Tech
Missouri Southern State
Monmouth
Oakland
Penn College
Penn State-Altoona
Rutgers
Santa Clara
Southern Arkansas
St. John's
St. Joseph's
Stockton
UMSL
Vincennes
Wayne State
West Alabama
William Paterson
Wisconsin-Oshkosh