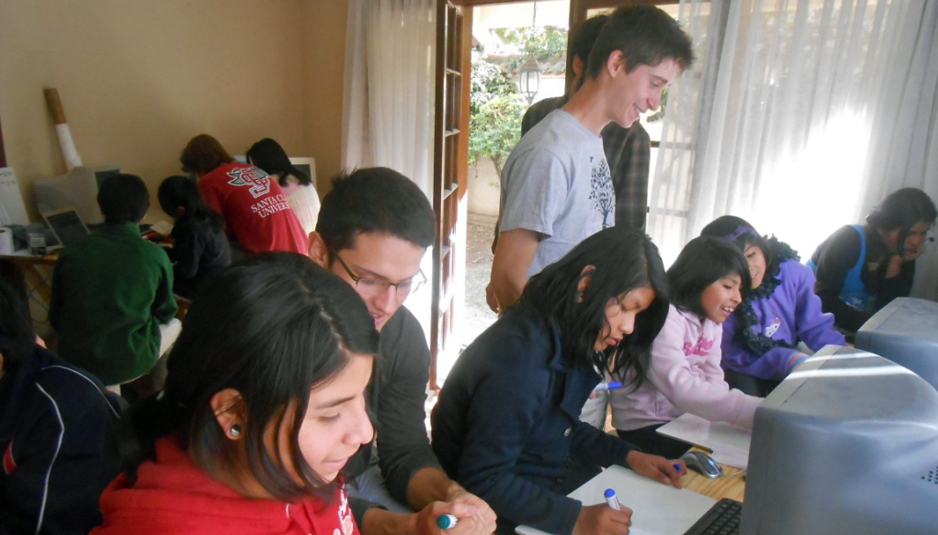 The brothers of Zeta-Eta Chapter at Santa Clara went above and beyond this year to raise money to support the Bolivia 4Ward Foundation. The chapter utilized their quarter day party as a fundraising opportunity for this foundation. They hired Florida Rap artist Shwayze, along with an event management company with private security and sold over 800 tickets to campus and community members.
The Chapter raised $1,000 for the Bolivia 4Ward Foundation, an organization that works to create better opportunities for underprivileged Bolivian children that struggle with a limited educational system.
Zeta-Eta Brother Elahdio Aliaga ('16) was born in Cochabomba, Bolivia. Over the summer he worked with Bolivia 4Ward as a tutor for children in Cochabomba. With the donation from the chapter, Bolivia 4Ward was able to purchase chrome books for their students, rent a larger facility and hire more full-time employees. Ultimately this allowed Bolivia 4Ward to accept more students into their program.
The brothers of Zeta-Eta are proud of their achievement and will continue to help Bolivia 4Ward in any way they can. "Hopefully Zeta-Eta gets a chance to host more events like this in the future," said Brother Dan Horvath ('17). He also commented, "being able to have fun while helping those in need is a goal of Zeta-Eta. "