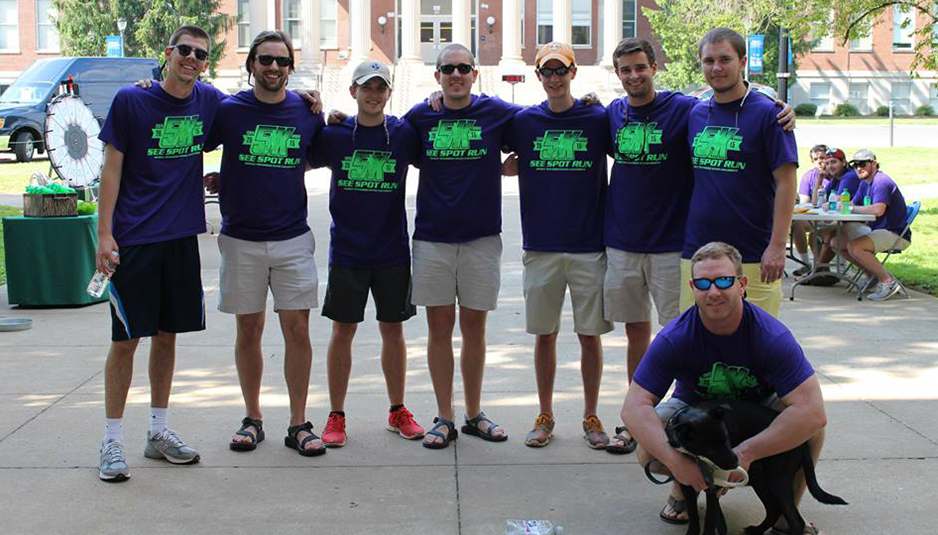 In the fall of 2013, I received a bid to join Theta-Omega Chapter of Sigma Pi at Middle Tennessee State University. When I accepted this bid, little did I know this decision would shape my entire time in college. Joining Sigma Pi as a first semester freshman was one of the best choices I've made since coming to college. It has given me many opportunities including leadership positions, an internship, community service and connections that are going to last a lifetime.
Don't be just your average member, try to be on your chapter's executive board or run a committee. Holding a leadership position in your chapter is one of the best things you can do. It gives you the time to learn how things are done from the inside while also improving your leadership skills. Being in a position that requires commitment makes you want to be better leader and see your chapter improve in every area. I have had the opportunity during my time as an undergrad to serve as my chapter's Fourth Counselor and brotherhood chairman, and I also served on several different committees. Being in these positions has really helped me become a better leader than I thought I could be.
Sigma Pi has also provided me with an internship that will allow me to graduate in the next year. I have been interning at the Executive Office as a part of the communications team during this spring semester. Interning at the Executive Office is a great way to gain further knowledge of the Fraternity and also gain skills that you will need once you graduate college. Take advantage of what Sigma Pi has to offer you in the workplace; it could take you places you never thought you'd be in.
Serving my community with Sigma Pi has given me a rewarding feeling. Our chapter does an event every year called "See Spot Run." This is a 5K that benefits Habitat for Humanity.  People that sign up will bring there dogs to run a 5K around MTSU's campus. Participants receive a t-shirt and awards are given to top finishers in each group. We raised $2,500 last year and our goal this year is to go well beyond that. You can find out more information at http://www.mtsu.edu/sos/see-spot-run.php.
The best part about Sigma Pi is the connections you will make during your time as an undergrad. From doing philanthropy work, to homecoming events, to meeting alumni and other fraternity members.  You will meet and connect with more people than you ever thought you would. These connections may not mean much at the time besides a friendship, but down the road, that alumni that you met could be the boss at a job you are trying to get. As the old saying goes "it's not what you know, it's who you know." Since you joined Sigma Pi, that gives you the advantage going into the process of getting that job because you do already have that established relationship with that person. Building relationships that last forever can have many positive benefits, so make the most of what Sigma Pi has to offer you.