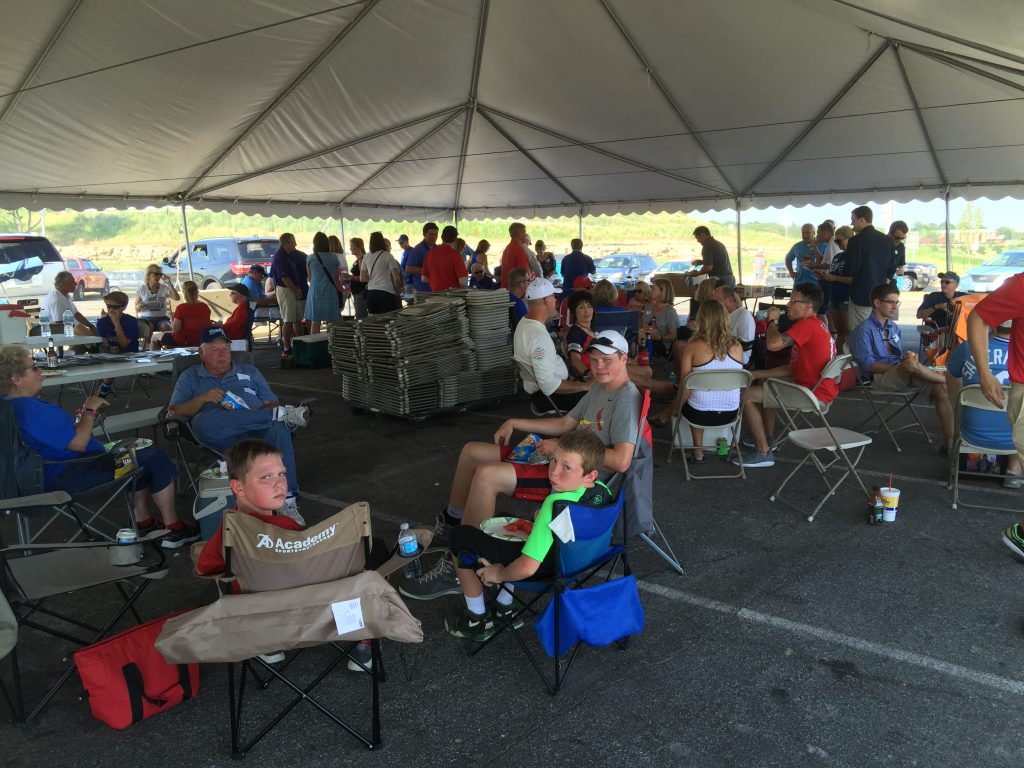 The Alpha-Rho Chapter tailgate event held on June 27th at Kauffman Stadium in Kansas City, was the largest gathering of Alpha-Rho members outside the city of Springfield with over 118 tickets sold. The event was attended by alumni members dating back to 1961.
The distinction of the oldest member in attendance went to Dave Tucker ('61). The award for most miles traveled was a tie between Curt Lodsdon ('75) – Florida – and Mike Waite ('73) – Washington DC.
Thank you to everyone who attended and made this event a huge success. We would like thank some individuals for going above and beyond. However, we all know the success of this event goes to everyone who attended.
Andy Miller ('74) who planned and organized the entire event. He went out on the limb and purchased the tickets and personally guaranteed a good time for all.
Billy Reed ('73) and his wife Sandra. the grill masters. They fed the masses.
Larry Bradley ('72) was the assistant grill master in training.
Kaimam Maka (Ralph O'Bryant) who was unable to attend but made a considerable donation to food and supplies.
Frank Polston  ('74) contributed the use of an enterprise rental van to transport the grills, food, and supplies.
Rhanks to everyone who brought tables and set up the event, as well as additional food.
And a special thanks to the weather gods who made it a perfect evening for tailgating, baseball, and brotherhood!