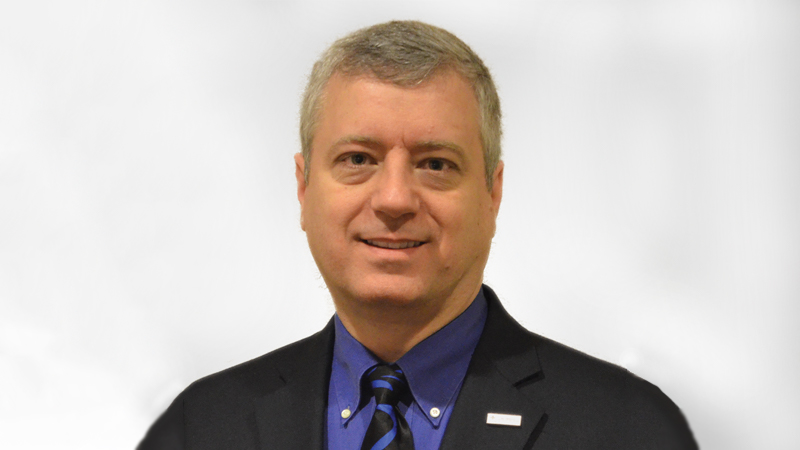 Brothers, 
Since becoming Chairman of the Sigma Pi Educational Foundation, I have found myself repeatedly stating a fact: the Educational Foundation is here to support Sigma Pi Fraternity. In these volatile times for Greek life, it's even more important for us to remember that we, as volunteers, leaders, and former leaders of the Fraternity and Foundation, must accept this responsibility and pass it on to our successors and to our undergraduates.
The Foundation supports the educational pursuits of our Fraternity and its membership through leadership conference sponsorships and by awarding scholarships and educational grants. Our future relies on adapting to our changing world and focusing educational opportunities on leadership and the health and safety of our undergraduate brothers, as well as in-depth training for our volunteers. 
With Convocation approaching this summer, it's also time to think about two important items; scholarships and trustee onboarding. 
First we will be offering scholarships to be awarded during Convocation again this year. We are asking you to help us get the word out to your chapters and encourage their applications as we will have over $20,000 available to undergraduates and graduate brothers. 
We will also have a few volunteer positions available on the scholarship awards committee if you are interested in helping to award these funds. Additionally, during our annual meeting, the Educational Foundation will be adding new trustees to the Foundation board. We are looking for dedicated volunteers/donors who are willing to put in the time for the Foundation's success.
If you have never made a gift to the Sigma Pi Educational Foundation, or if you haven't done so in a while, I would like to appeal to you to do so today. The cooperation between the SPEF, the Grand Council, and the Executive Office is at the highest level. As I stated earlier, we are here to support Sigma Pi and we need your help to do so. We rely entirely on donor support, which includes alumni, friends, and even our undergraduates. In the last fiscal year, our donor counts were up 21% and new donors were up 61% over the previous year. We need to bring our total donated dollars up in order to support the programs that are needed by the Fraternity.
Thank you for your service to Sigma Pi. If you are interested in supporting any of these programs or have a desire to start a scholarship fund or educational program, please feel free to reach out to me directly. If you would like to volunteer for the scholarship awards committee or you are interested in joining the board of trustees, please let me know. You can reach me at rmarshall@sigmapi.org or call me directly at 870.930.7483.
Fraternally,

Ricky Marshall (Arkansas State '88)
Sigma Pi Educational Foundation Chairman