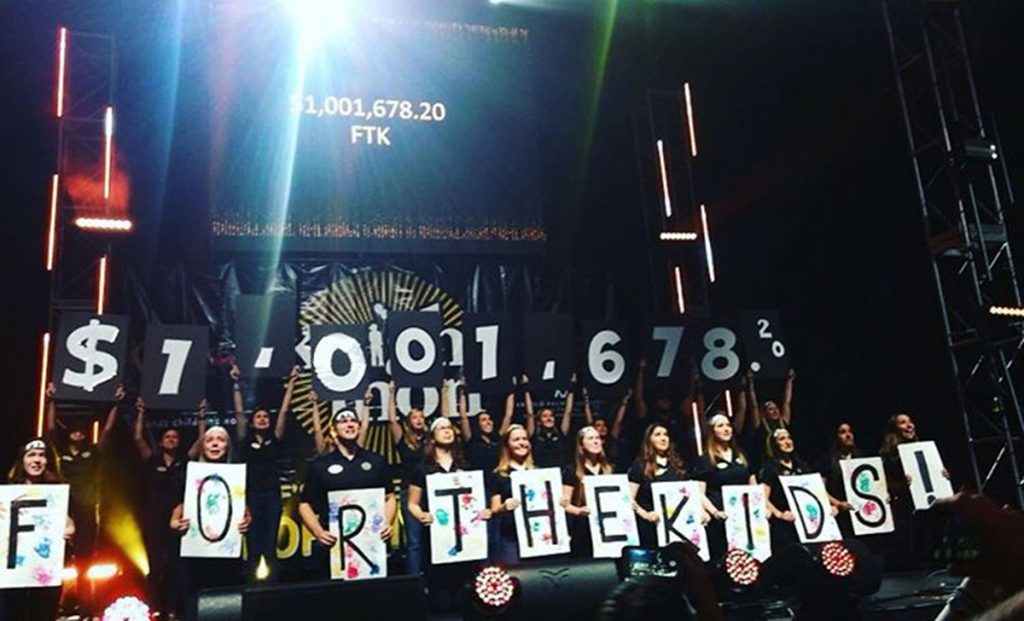 Iota-Kappa Chapter has a long standing tradition of being involved with UCF's Dance Marathon, Knight-Thon, stemming from when the entire agency was led by brother and now Regional Director, Michael Davis. I was first introduced to the cause while going through the new member process, I quickly realized that across the Orlando community Sigma Pi is very well known for loving and dominating this dance marathon. As I met more brothers my motivation to get involved in this cause grew exponentially, especially because my big brother was at the time on Knight-Thon's Executive Board. It seemed like the passion was everywhere around me and highly contagious.
After finally witnessing the event for myself, a pledge brother of mine and I joined the 2014-2015 Knight-Thon Executive Board, in which we orchestrated the 7th largest Dance Marathon in the nation and collectively raised over $688,000 as a university. That same year, as a chapter we won 1st Place Most Fundraised in the IFC for raising $13,000. Brother, Sebastiam Eyzaguirre, won the first ever title of Mr. Knight-Thon. We were so proud of everything we accomplished.
This past year, having already served on the Executive Board, I decided to take the skills I learned and bring it back internally as Team Captain for the chapter. I worked my hardest to instill inspiration in the younger members, remind the older brothers why this cause is so important to us, and guide our chapter to raising even more money than last year. I implemented fundraising workshops into our weekly chapter and always finished my report with a video of a child the charity is benefitting.
Iota-Kappa ended up shattering our goal this year by raising $20,551 For The Kids. I personally finished the 8th top fundraiser of Knight-Thon by raising $3,746 and took home the title of Mr. Knight-Thon 2016. As a whole university we broke a million and raised $1,001,678 for Children's Miracle Network Hospitals.
I am so thankful that I rushed Sigma Pi so I could have all of these amazing experiences and opportunities to grow. Sigma Pi is For The Kids.