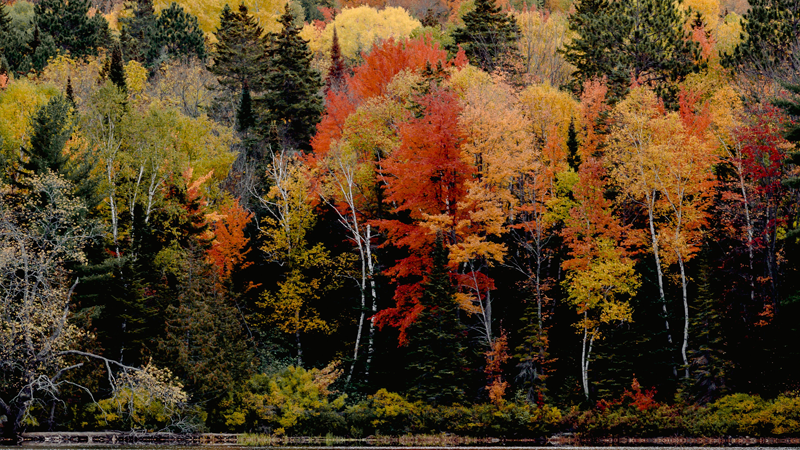 It doesn't matter where you are, you don't have to travel far to take in the phenomenon of fall foliage. All across the U.S., as the temperatures cool and the days shorten, we watch the green drain and wait expectantly for hues of red, yellow and orange to start decorating treetops.  Leaf viewing is one of the easiest (and least expensive) ways to take a trip, check out our picks for the best destinations for fall foliage.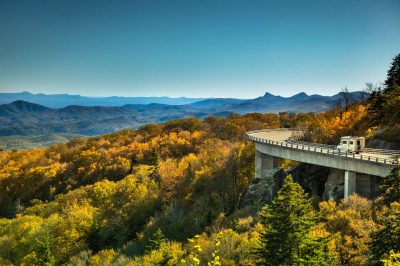 Great Smoky Mountains National Park, North Carolina/Tennessee
America's most visited national park relies on more than just the Old West photos in Gatlinburg. Summer hiking and winter skiing aren't even the best reasons to go. The best time to visit here is the fall — especially mid-October through early November — when the Great Smoky Mountains turn to fire (figuratively, of course) in a sea of orange, yellow, and red. One of the best ways to scope that splendor is to hike to Looking Glass Falls. Plan out your visit with the Smokies' Fall Foliage Prediction Map, and don't forget the Gatlinburg Smoky Mountains Harvest Festival — it runs this year from September 6 through November 22.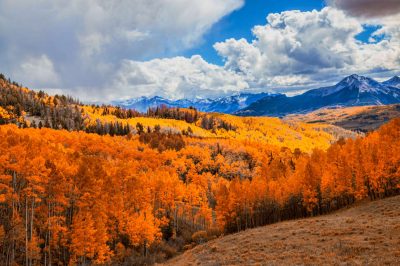 Aspen, Colorado
It's a given that fall foliage will be spectacular here, considering the city's namesake shimmery golden trees, but that doesn't mean you'll be at all prepared for it when you see it. It's worth a trip to this resort — one of our favorite mountain towns in America — 160 gorgeous miles southwest of Denver just to spot bright yellows and oranges contrasted against regal snow-capped mountains. Visit the nearby Maroon Bells, an iconia vista and the most-photographed mountain range in North America. September and October bring festivities like the Golden Leaf Half Marathon and Aspen Film Fest, which you can squeeze between gold-flecked bike rides up the Rio Grande Trail.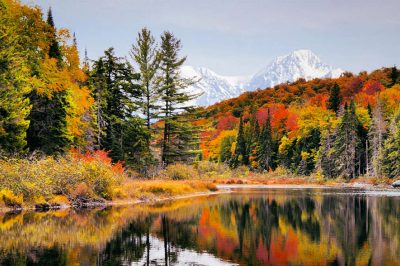 Upstate New York
While the final two weeks of September in the Adirondacks might be the peak of leaf-peeping season, festivals in the region run almost every weekend through October. A few hours South lie the New York Catskills, where the famous "Five State Lookout" in East Windham will have you scoping leaves in New York, Vermont, New Hampshire, Massachusetts, and Connecticut simultaneously. You can also summit the Catskills' 3,214ft Mount Utsayantha for a 360-degree fall foliage experience. If you're not so active, there's a chairlift at Hunter Mountain that'll give you a nice slow look at the changing colors.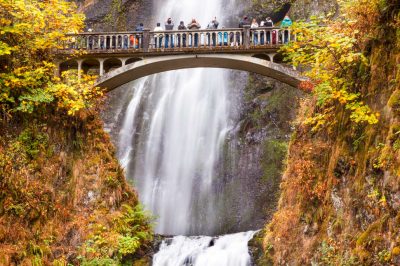 Columbia River Gorge, Oregon
The Pacific Northwest is almost certainly the country's most underrated region for fall colors. This is where the Columbia River surges through the Cascade Mountains, and it is just stupid beautiful over here. Many think of it as either evergreen or desert, but a hike to Multnomah Falls during September or October will have you standing on a bridge directly in front of a thundering waterfall, surrounded by the brightest colors you'll see in the region. Take a day hike through the region's many waterfall-studded trails to get the full effect.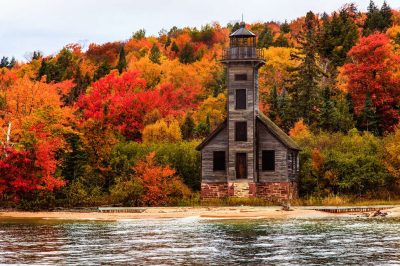 Upper Peninsula, Michigan
Yeah, it's a bit of an oddball place, but even in a state known for beautiful coastal scenery, no place tops the Upper Peninsula. Bordering three of the Great Lakes, a fall-foliage drive through these parts will take you across the Mackinac Bridge and along the Keweenaw Peninsula. The best spot to catch great views is in the far north's Copper Harbor (with a quick detour along the kaleidoscopic Pictured Rocks National Lakeshore), but a drive through the vast wilderness on the way there is just as vibrant, and mostly uninterrupted. When you're done driving for a bit, pull over for a seasonal brew by the fireplace at Houghton's Keweenaw Brewing Company.
For more destinations, visit https://www.thrillist.com/travel/nation/best-places-to-see-fall-foliage-leaves-change-colors.