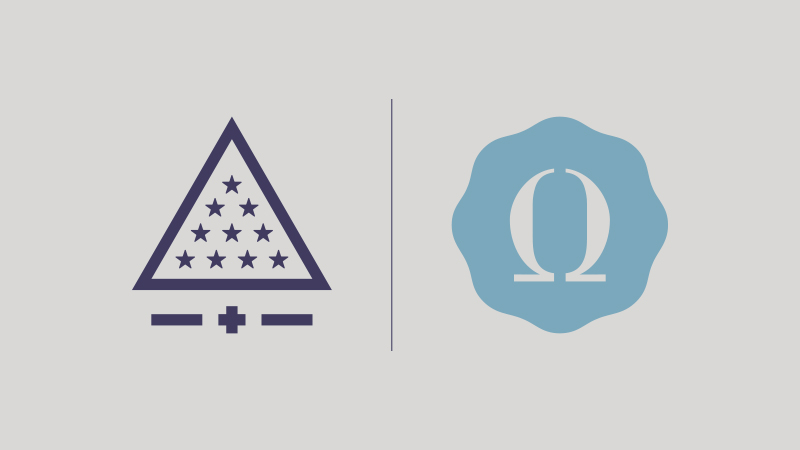 NASHVILLE, TN – Sigma Pi Fraternity has announced a valuable enhanced partnership with OmegaFi. Sigma Pi has renewed OmegaFi's Compass database for member, chapter, and fundraising management. In addition, Sigma Pi designates OmegaFi as its Exclusive Partner for chapter financial management. With new efficiencies in the areas of member management, fundraising, and finances, the partnership allows Sigma Pi staff members, volunteers, alumni, and students to focus on the growth and prosperity of the organization. OmegaFi offers a great depth of knowledge and history of innovative solutions for fraternity management. Unparalleled customer service and dedication to information and financial security make OmegaFi the continued industry leader after 27 years in business. 
"OmegaFi has been a proud partner with Sigma Pi for nearly a decade, and we are happy to expand the scope of financial and membership management support we provide through Vault and Compass," says OmegaFi president, Fred Maglione. He adds, "As Sigma Pi grows, so do OmegaFi's solutions. We are pleased to announce that our newest app focused on member engagement, OmegaOne, will be utilized by Sigma Pi chapters across the nation. We look forward to providing Sigma Pi with the necessary solutions it needs to grow and assist in their Quest for Excellence."
OmegaFi's Compass database supports operations at the Executive Office in Nashville, all chapters and all members will enjoy added benefits. An efficient chapter invoicing system improves the experience of our student leaders. Combined with OmegaFi's Vault for chapter management, our local officers will be positioned to successfully fulfill their duties. 
Executive Director/CEO Jonathan Frost stated, "As we reviewed our financial management system, we identified a variety of needs, and OmegaFi presented a customized solution for all of them. Throughout our research we also realized a need for more than just technology. The hands-on approach OmegaFi takes to train and consult with our students, officers, advisors, and Executive Office staff was just as important. I am excited about the increased efficiency OmegaFi will bring to our operations and the additional support and benefits we will be able to provide our brothers."
The Fraternity's continued use of the Compass database, powered by OmegaFi, will support the management needs of the Fraternity as well as the development needs of the Foundation. 
For any questions regarding the new partnership, please contact Director of Chapter Management Scott Quinlan at squinlan@sigmapi.org. 
About Sigma Pi Fraternity
Sigma Pi was founded in 1897 at Vincennes University, in Vincennes, Indiana. Our Executive Office is located near Nashville, Tennessee. The Fraternity is one of the top men's collegiate organizations in North America, with more than 115 active chapters and colonies in the United States and Canada. With over 100,000 alumni and 5,000 undergraduates; our men strive for excellence by living our core values to promote fellowship, develop character and leadership, advance heightened moral awareness, enable academic achievement, and inspire service.